Engineering
Weera Kasetsin / Tech Management / LINE Company Thailand
Weera Kasetsin joined LINE in November 2018 as the lead of the Business Product Engineering Team. After less than a year, he became the Head of Engineering. Now, he is currently the Director of Engineering, taking charge of more than 12 teams under the Engineering Office, including Datalabs Team, Technical Project Management Team, Solution Engineering Team, as well as other teams. When he was invited to talk with us, he was genuinely excited to tell us all about his experiences working with high-caliber developers and delivering services to more than 47 million LINE users in Thailand. Let's find out what kind of work and culture he has encountered here at LINE Thailand and what goals he has for the engineering teams moving forward.
A quick three-line summary
Weera Kasetsin (Ball) is in charge of growth and development in the Engineering Office.
Weera Kasetsin (Ball)'s LINE STYLE are "Build Lean and Exceptional Teams" and "Always Data-driven."
Exceptional experiences at LINE at both the local and global levels.
About work
Q

Please give a brief introduction about the Engineering Office that you are leading.

The Engineering Office is one of the key foundation departments at LINE Thailand. Our department is a group of people who believe that they can use both technical and problem-solving skills to create and provide products and services that serve as a solution to help people live a better life and leverage their businesses. As a LINE Developer, we transform our ideas into tangible solutions to solve our customers' pain points. Everything we think and do is all aligned with the core components of our engineering culture: accept failures, be open and respectful, foster trust, and show me your code. Whenever we are in doubt about the way we work, we will always come back to these core components and let them guide us.
Q

Please describe to us your daily work schedule.

My responsibility is to take care of both business prospects and the department's direction, as well as performance. Before starting the week, I set a weekly working phase for me and the teams to move forward in the same direction and to achieve both short-term and long-term goals. By doing so, I believe that we can see a clear picture of the daily actionable items and what needs to be done every day. Even though I'm at the management level, I still do coding and review the code for some products and attend on-sites with the team. I'm also in charge of building the data platform and exploring data to find insights into our products and customers. If I find something interesting and useful, I will make sure that it is communicated to the business units so that we can adjust our strategy in order to achieve product improvements and other business goals.
Q

What were your most memorable moments at work?

Before I joined LINE Thailand, I worked in many companies around the world but there is no place like LINE. I think LINE's culture itself makes my every day at work memorable and inspiring. There are so many engineering projects that require cross-functional support from other teams, and LINERS (LINE employees) always support each other professionally, even though the assigned projects don't necessarily involve them or are not under their main responsibilities. We work hard and play hard. We use cutting-edge technologies to create the best products and services that help people and the society. I feel that LINE is the place that I belong to. It fits my working style and career purpose.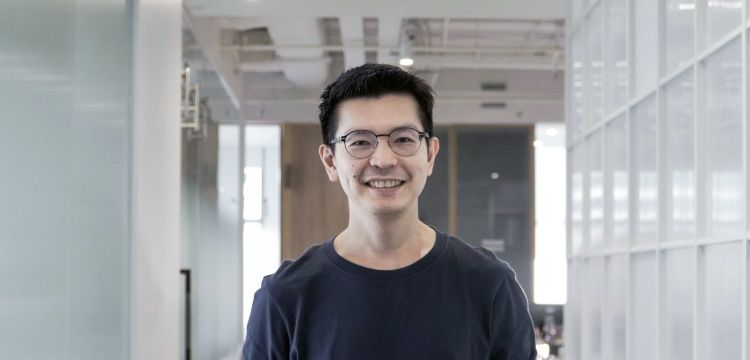 Challenges and Failure
Q

Tell us about any challenge and failure you have experienced.

We face challenges all the time because our ultimate goal is to create and provide the best products and services to the people. Building a product is a long-term investment, and we need to push and keep a balance between business growth and revenue at the same time. Also, we need to achieve short-term goals along the way without swaying from our original, long-term goal. To do so, I need to build the right team structure that is agile and ready for changes from internal and external factors. We have transformed our engineering teams a few times. Sometimes it worked, and sometimes it didn't. We need to get back on track very quickly. Fortunately, at LINE, we are open to experiments and we learn from every mistake. Now, I'm confident to say that we have the right team structure!
What do you need for success?
Q

What kinds of competencies do you believe you need to perform well?

I would say the two main things I'm focusing on this year are building an excellent technical team and making wise decisions through data analytics. Building an excellent technical team requires changes in the organizational structure. I believe that the right action is to communicate and show my team when changes happen and make sure they understand clearly why we need to change. And I should not be only talking about it; proving myself and working together with the teams are the most important things to do. We have a growing engineering team at LINE Thailand. I have to be careful not to scale the team too fast, so I need to find the right strategy and hire the right developers, as well as lead, coach and groom other developers in the company for them to be able to achieve the team directions we have, so that we can drive our performance and remain at the top level of LINE Developer standards. Another thing is that I believe that when conducting business, we cannot do things by our gut feelings. Strategic and logical thinking through data analysis tools is another important competency that I need to have. With it, we can utilize data to find our competitive advantages that drive business growth. Not only for me, but also for the developer teams, we need to build a product based on user behavior and pain points. This is not just about competing against our competitors, but not building a product based on the user behavior and their pain points will distort our ideas from our main purpose, which is to sustain our products in people's daily life and help our customers fulfill and achieve their goals. Our company's way of working, LINE STYLE, also mentions the value of "Build Lean and Exceptional Teams" and "Always Data-driven," which I encourage and agree with completely. To become successful in my job, I will still keep improving in these competencies.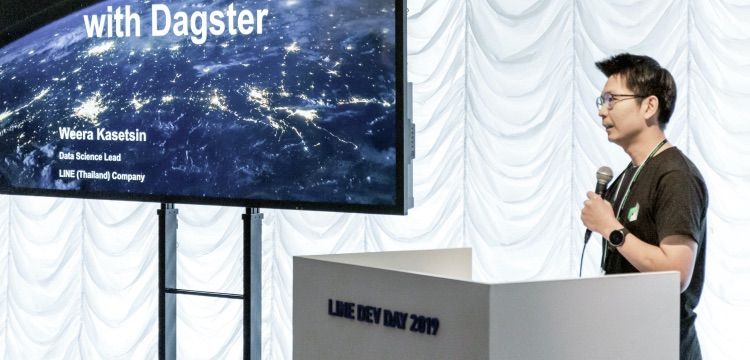 Special Experiences at LINE
Q

Have you had any particular memorable moments at LINE?

There are two particularly memorable moments for me. The first moment was "LINE Family Day." I was very surprised when I found out about this event because I never heard about this kind of event at any company I used to work at. It was so warm and delightful that the company allowed LINERS to bring their families to the LINE office to see the facilities we have, participate in activities we prepared for them, and observe how we live and work at LINE. We also facilitated and provided the best conveniences to all visitors and treated them as our own family; everyone looked very engaged and surely enjoyed the event. The second moment was when I had an opportunity to travel to LINE Developer Day in Tokyo and meet many talented developers. Over there, I got a chance to exchange experiences and see different perspectives. It was not just a chance to meet talents; one of the most memorable moments was that I was also one of the speakers at the event. I was super excited to share my experiences and what I know with the global developer community!
Wrap-up
Q

Do you currently have any goals you want to achieve?

Definitely yes. If we want to move fast and survive in the constantly changing world, we cannot work alone. Because of this, one of my ultimate goals that I am also focusing on is coaching and building the developer teams to become excellent. Having excellent teams is a key competitive advantage to sustain our company. Once again, using cutting-edge technology to build the solutions that help the people and the society to live a better life has always been my lifetime goal!
Q

Do you have anything you'd like to address the future LINERS?

If you feel that your current work doesn't fulfill your passion and life, it might be that you are not in the right place, which can support and drive you to fulfill your goals. I believe LINE is one of the companies that has a strong passion to create big impacts, enabling our people to fulfill their missing piece or their career goal. When joining LINE, being the best candidate is not enough. You have to be excellent in your area and understand your own career purpose. If you want to join LINE, having both excellent skills and purpose in your work are the key areas you need to have.