Business & Sales
Bulan Gading (Soy) / Sales / LINE Indonesia
Bulan (or "Soy") worked at LINE as an intern back in November 2016, and now she is in charge of the B2C product revenue areas (that is LINE Stickers, Themes, and Emoji). This is a very broad area to work on and learn from, and Soy is definitely passionate about her job. Let's talk to Soy a bit about what she thinks of working here at LINE Indonesia.
A quick three-line summary
How Bulan joined LINE
Challenges at LINE
I'm a proud LINER!
About work
Q

Please give us a brief introduction about the work you do.

My main responsibility is to oversee content like stickers, themes and emojis. This involves tasks like revenue analysis, content improvement, sticker creation and ecosystem usage studies, and purchasing and usage behaviour analysis. It is important to figure out how our products are being used in order to understand customer motivation and how to target consumers in the future. In other words, my job entails the entire sticker creation ecosystem in the LINE Creators Market. This is a platform where anyone can create stickers, themes, or emoji and get paid for their sales. Data analysis, community acquisition (creators acquisition), and retention are essential, because we have to be able to communicate with the creators about what our users want. It also means we at LINE are empowering and helping to grow the "creative economy" in Indonesia, which is something we take very seriously.
How Soy joined LINE
Q

What made you apply to LINE? And how do you feel now that you've been at LINE for a while?

Back in 2016, I applied for a three-month internship at LINE. Instead of just applying to any company, I was truly interested in LINE because it was so part of daily life. I have been a LINE user since the messenger first appeared in Indonesia, as it is a common way with communicate to classmates, friends and family, and I really liked how LINE Stickers add emotion to chatting. So, it was great being able to join a company that aligns with what you love.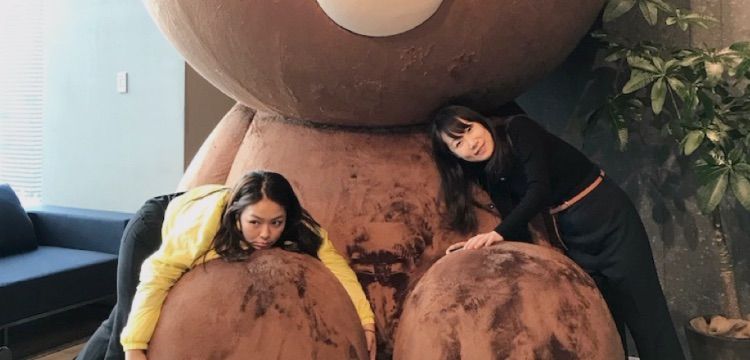 Challenges and Growth
Q

What is the most challenging part of your job?

In life, we cannot avoid challenges – we need to overcome them in order to build stronger career skills and learn how to find solutions. For me, it has been challenging to understand what types of stickers users like the most and communicate those insights to the creators. It's also really hard to keep the creators motivated, so you need to be constantly caring for your relationships with them. The environment in LINE is very supportive for all employees, and people help each other through tough times. LINE has a company code called LINE STYLE, which serves at the foundation or DNA for how we work. "Always listening to what users want." "Staying alert to every detail." "Form exceptional teams." "Enjoying the ride." Etc. It really is very helpful.
Special experiences at LINE
Q

If you could pick three things you love the most about LINE Indonesia, what would they be?

For me, the things I love the most about LINE Indonesia are, one, the exceptional teamwork, where we are able to learn something new every day; two, the great leadership provided by the LINE STYLE; and three, the working environment, which is really lively but level-headed, no matter what happens.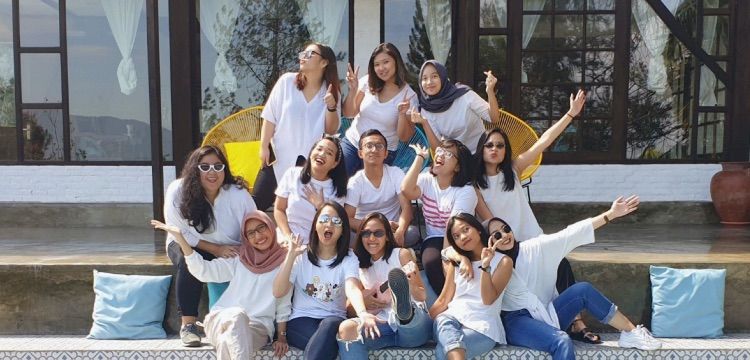 Wrap-up
Q

If you could pick one LINE Style category, which would best describe you?

Although all the LINE STYLE elements are quite useful, if I had to pick one, I would say "Enjoy the challenges," which I think is my strongest trait. When you face challenges with joy and passion, good things happen.
Q

Do you have anything you'd like to say to our future LINERS?

When choosing a job, don't just think about earning money, but focus on how it's going to help shape who you are and what you can do. Find a place where you enjoy working, where challenges don't hurt you but shape you for the better. Working at LINE can be that place, a home where you belong.