Product Planning
Chadchanun Kongdechakul (Net) / Product Growth / LINE Company Thailand
Chadchanun Kongdechakul (Net) joined LINE Thailand in 2014 as a Business Consultant for the Corporate Business Team. She championed LINE's product knowledge, advised in key areas, and pitched to clients and brands from various industries. In 2020, she became the Head of Account Advertising to look after product strategy and the development of LINE's account advertising solutions for business, which includes LINE Official Account (OA), API-based solutions, LINE Points, Sponsored Stickers and many more. Let's talk with Net now and learn more about her career growth, the challenges she encountered, and how she managed them.
A quick three-line summary
Chadchanun Kongdechakul (Net) is in charge of growth and development in the Account Advertising Team.
Chadchanun Kongdechakul (Net)'s LINE STYLEs are "Stay a Step Ahead" and "Enjoy the Challenges."
She has experienced many memorable moments through LINE's focus on employees and culture.
About Work
Q

Please give a brief introduction about the Account Advertising Team that you are leading.

LINE's Advertising Business Team is in charge of our advertising products aimed at a wide range of customers, from SMEs to large corporates. The team consists of two functions, Display Advertising and Account Advertising. The Display Advertising Team is responsible for viewable advertising solutions, including videos, display banners, and bidding performance advertisements. On the other hand, the Account Advertising Team that I'm leading is involved with product marketing for LINE's unique business solutions, such as LINE Official Account, API-related products, LINE OA Store, Sponsored Stickers, LINE Points, and many more. Overall, our main task is to create go-to-market plans for each product or service with revenue as the main metric. We have varying targets depending on each product, and our key responsibility is to foresee both opportunities and potential issues, ultimately choosing action plans to achieve the revenue goal. Also, as Advertising Business people, we are working to gain trust from our clients in SME and corporate markets so that LINE can help them achieve their marketing objectives or campaign goals. We put our efforts into understanding market demand and objectives so we can come up with products and plans that will provide a complete and comprehensive solution for their businesses.
Q

Please describe to us your daily work schedule.

My daily work schedule is mainly related to product performance and revenue. I need to be proactive and always check the performance of each product to monitor our progress toward target outcomes. I collaborate closely across multiple teams, especially with the Product & Platform Management Team who are responsible for the more technical aspect of product development, strategy, and analysis. As we need to know all aspects of the services that are rolled out in Thailand, we also need to work with all teams, both locally and globally, to adapt the right features to the right markets and target groups. In Thailand, we work with a huge number of clients from various industries, all of whose business needs and issues are different. Our challenge is to create the right solution that can achieve every client's business goals. Business aside, team management is also one of the most important action items for my daily routine. Our team is working on a diverse array of products and services throughout the year, and each project is unique in terms of business criteria, markets, and other factors. I have been managing my team with a focus on the LINE STYLE item "Enjoy Challenges," so that they are able to deal with every challenge that comes along during each project's lifecycle. They need to have 100 percent ownership of their roles and responsibilities, as well as the projects that they are working on, so that we can work together and support each other effectively and efficiently.
Q

What were your most memorable moments at work?

I used to be on the Corporate Business Team, taking care of corporate SMB (small and medium-sized businesses) clients. I needed to make sure that my clients were able to achieve business and marketing targets using our LINE business solutions with a perfect and up-to-date understanding of our products and features. My most memorable moment was in 2019, when I was assigned to conduct a LINE for Business event specifically for food and retails clients, with around 700 participants in total. The reason I chose this experience as the most memorable is that I had never done an event like that before. However, here at LINE, I was given the full trust and ownership to manage this event right from the beginning, from the event planning and strategizing to the marketing concepts, agenda, content, and participants management. I'm glad that I had this chance to do something new. It was an opportunity and experience that I believe couldn't be gained elsewhere.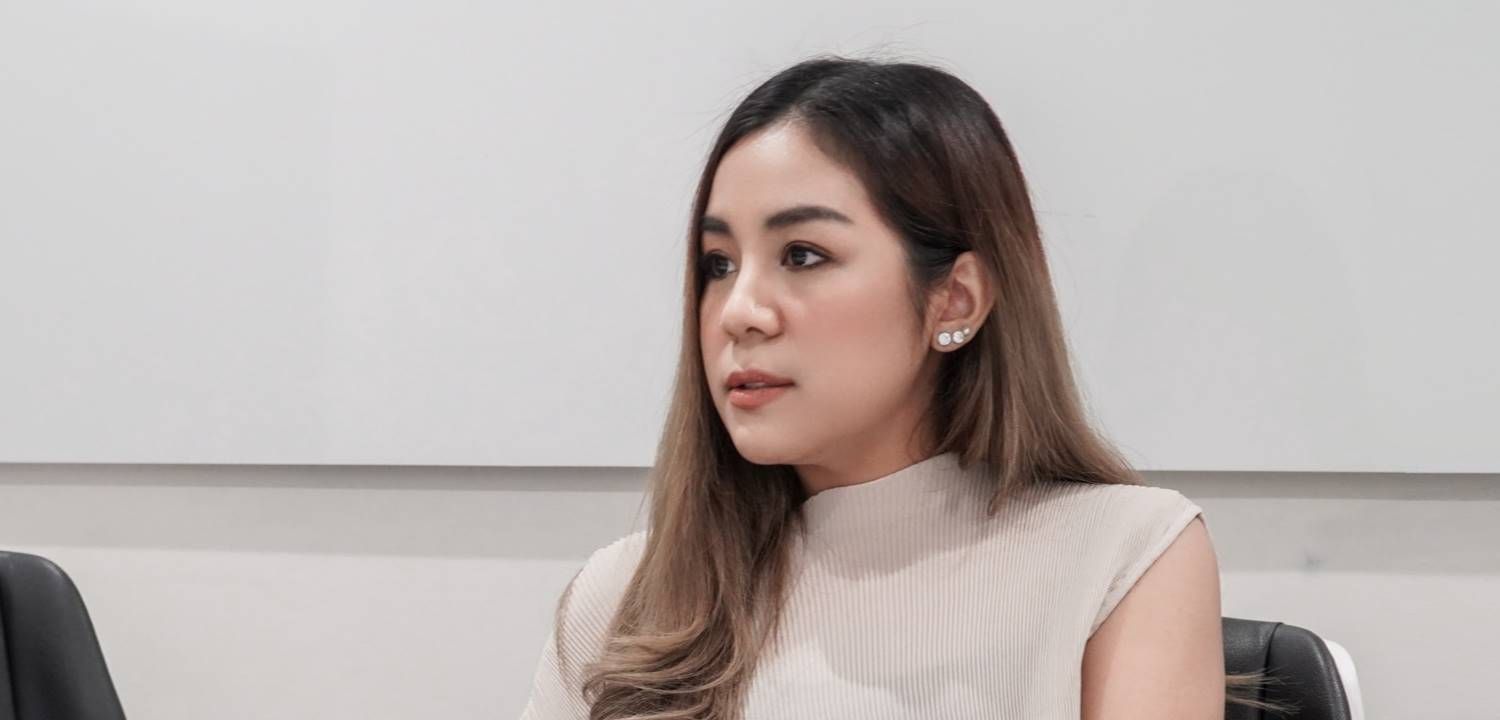 Challenges
Q

Tell us about a challenge you have experienced.

One challenge that I experienced involved stakeholder management and differences in team cultures. It was challenging for me because I needed to manage not only product planning, but also our internal teams from Commercial, Engineering, and other departments. As different teams may have different work cultures, I need to clearly determine a project's scope, clarify specific requirements of each project, and communicate expected deliverables to make sure that we are all aiming at the same target outcomes. While working through this challenge, I learned many things, such as stakeholder and project management, but most importantly, I found that what we LINERs have in common is that we all aim for the best in our products and services.
Thoughts on competencies
Q

What kinds of competencies do you believe are essential to your job?

In the world of technology, things change all the time. We need to think fast and move forward into the future. It's one of the LINE STYLE items that we need to "Stay a Step Ahead," to be ready for all the newest and best opportunities. Even though we move and act fast, we are not haphazard with our action plans. When it's time to decide, I believe that there are rarely clear right and wrong answers, but what we have to make is a rational decision with good assumptions, plans, and data to support our actions. Another competency that I believe helps me and my team to perform well is another LINE STYLE point: "Enjoy the Challenges." I always keep this in mind because if you see problems as challenges, you will be more motivated and willing to face any issues that come your way, no matter how big they are.
Special Experiences at LINE
Q

Have you had any particular memorable moments at LINE?

I would say there are no specific memorable moments at LINE Thailand that I can name, but there are so many special moments here stemming from LINE's culture, activities, and benefits provided by the company. Our HR team works hard to provide engaging activities for LINERs. Usually, there is at least one activity each month that employees can participate in and enjoy, and I can feel that these activities create good vibes and memorable moments for everyone, as well as indirectly assist employees in adopting the LINER identity. When a company focuses on its culture, it reflects positively on their employees' performance, ownership, and engagement.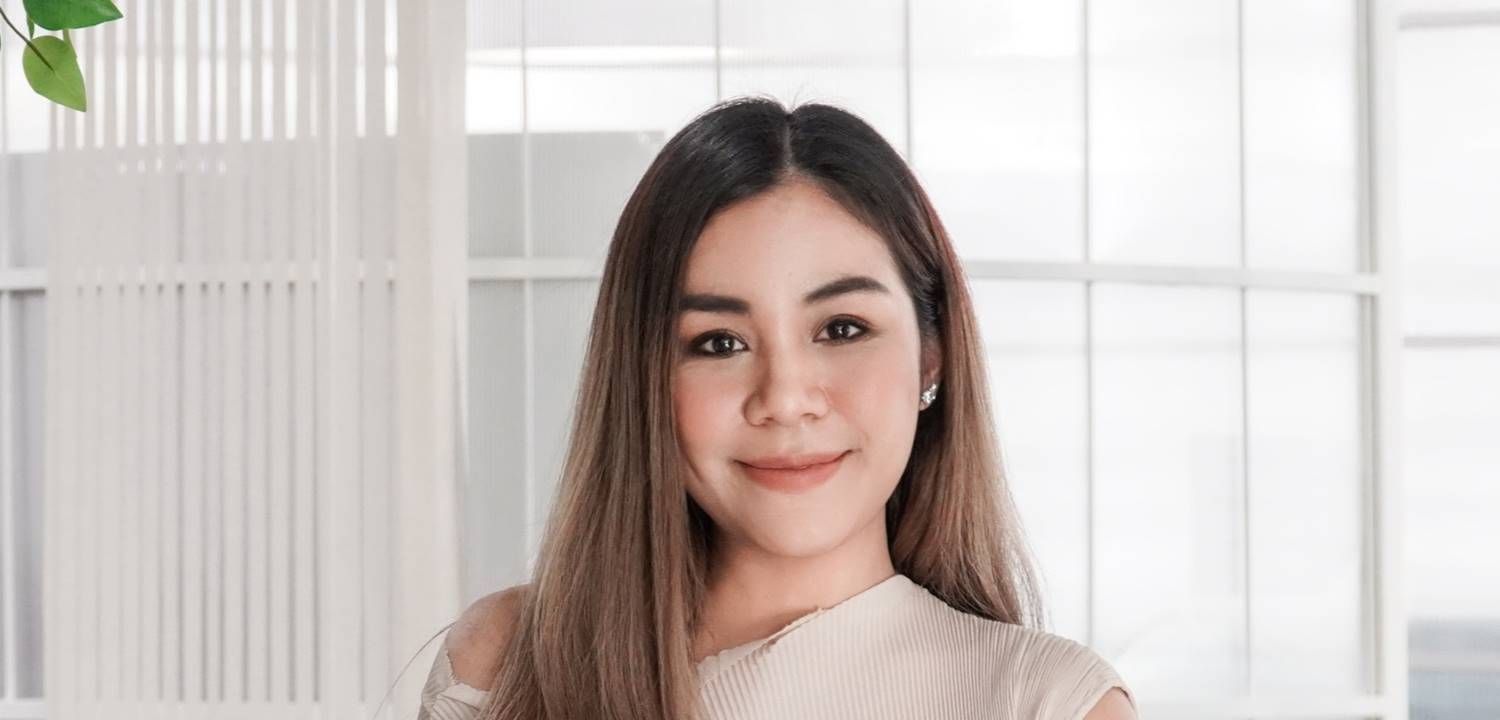 Wrap-Up
Q

Do you currently have any goals you want to achieve?

There are so many new products that the Advertising Business Team is going to launch in order to push our LINE ecosystem into the Thai digital industry and leverage the business potential of Thai SMEs and even large enterprises to another level. As a result, I want to see the products initiated by us create unique business solutions for our brand, clients, business units, and relevant stakeholders. I will be very proud if my involvement with a product or a solution ends up creating a real impact and helps people live a better and more productive life while enabling them to achieve their desired business growth.
Q

Do you have anything you'd like to address to the future LINERs?

What I want to tell future LINERs or anyone who would like to join LINE that they should be brave and take every opportunity that comes to you because, at LINE, there are so many opportunities waiting for you to experiment and learn. If you love challenges and want to see yourself grow to be the very best version you can be, come and join us! I believe you will grow a lot here.