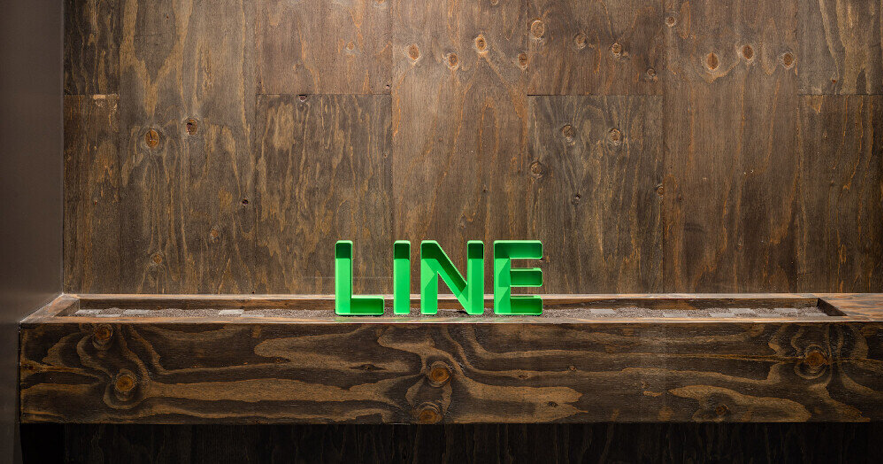 LINE KYOTO (hereinafter "Kyoto office") is the third engineering/development office established in Japan, following Tokyo and Fukuoka's lead. Although only opened in 2018, the office was relocated within Kyoto city in fall of 2019 to accommodate growing employee numbers.

At Kyoto office, there is a diverse group of engineers working on server side, infrastructure, client, front-end, as well as those involved in highly technical development businesses in the AI realm such as Clova. In addition to local Kansai residents, the office is home to Kyoto natives returning to the area, along with employees who have relocated both domestically and internationally. Today's blog features the newly reopened Kyoto office. :)
An entrance with a traditional Japanese touch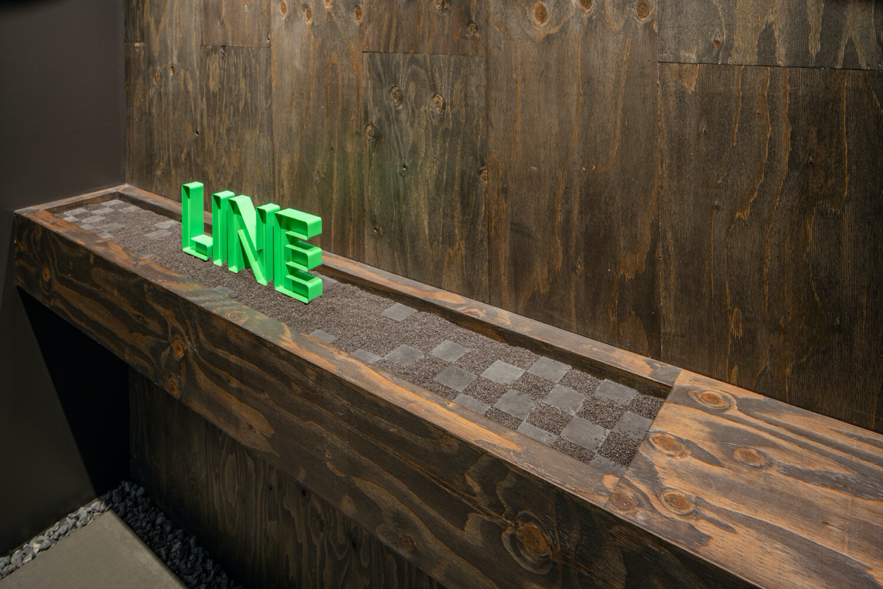 Stepping into the Kyoto office entrance, you are greeted by a Japanese modern design centerpiece, whose wood adds warmth to the space. Pebbles are raked into an ichimatsu checkered pattern around the LINE logo, atop the wooden counter.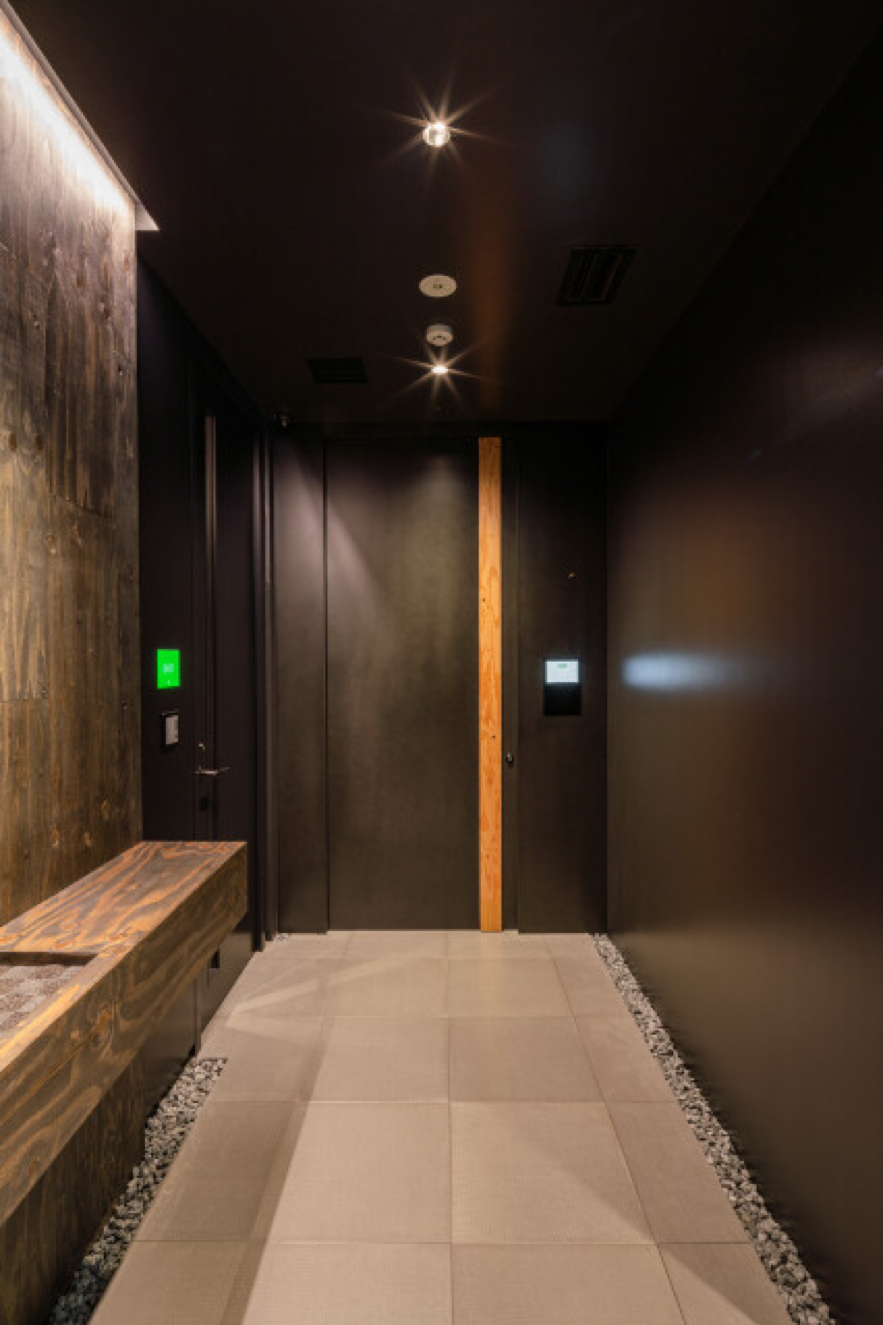 An open space offering convenience and comfort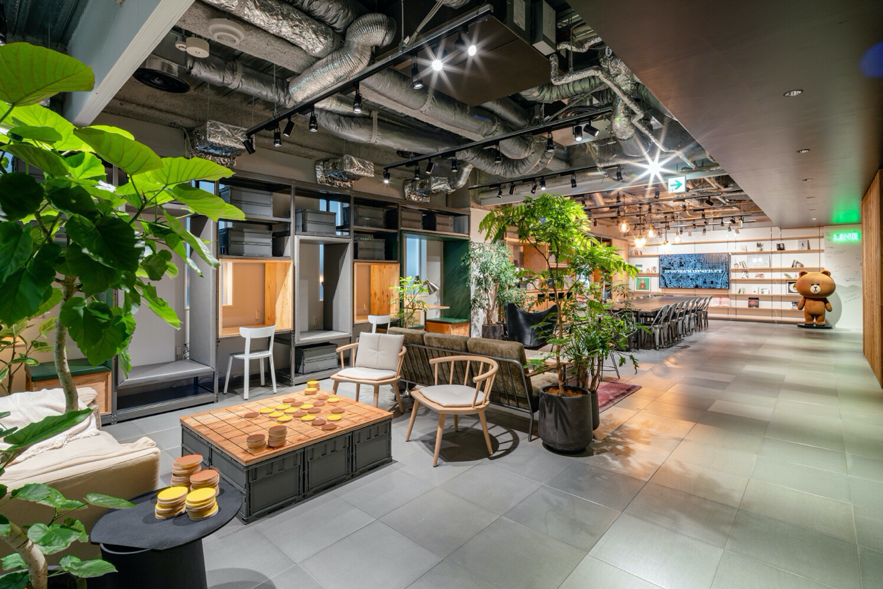 Kyoto office consists of only one floor, but the space has been designed creatively so that employees can work in comfort. Equipped with a large screen monitor, this area is often used as a work lounge. With a wireless presentation system installed, employees can project their screens onto the monitor with the simple push of a button.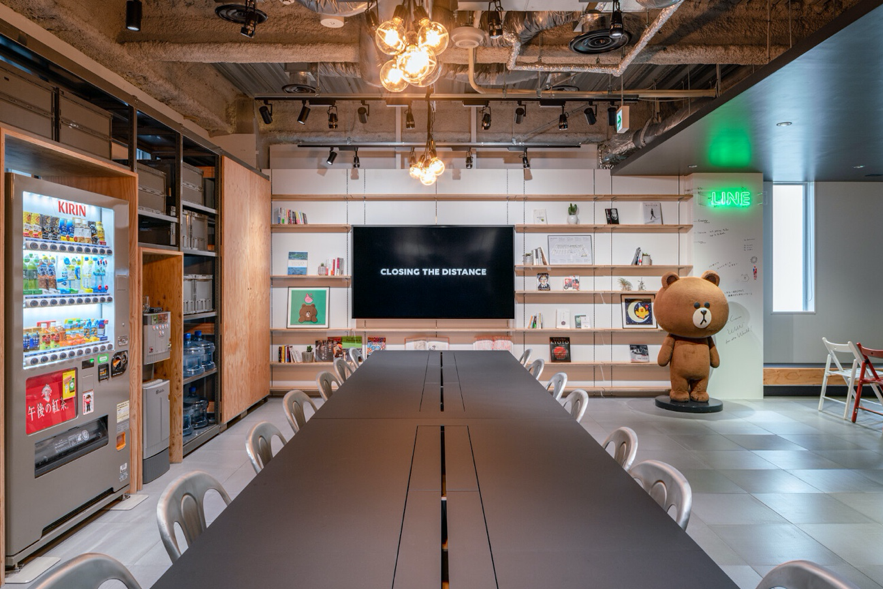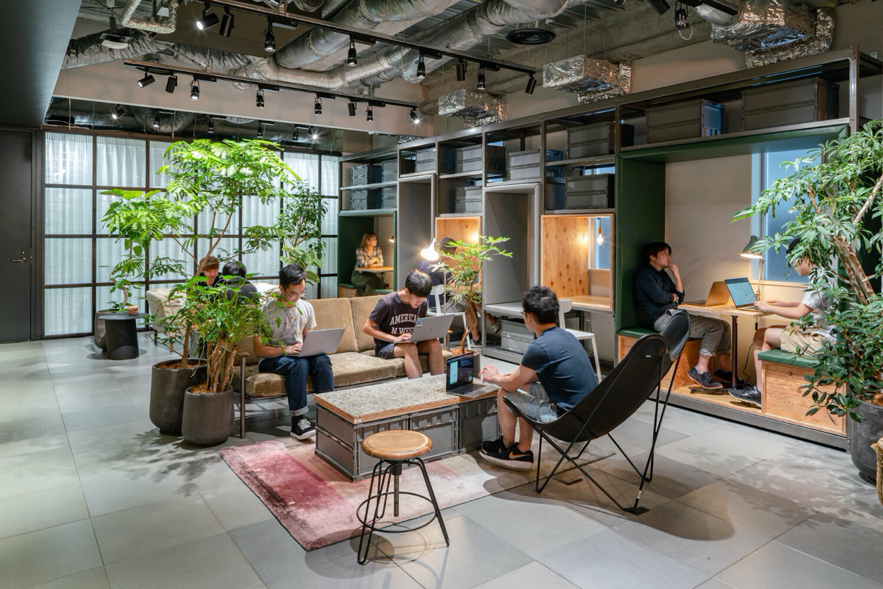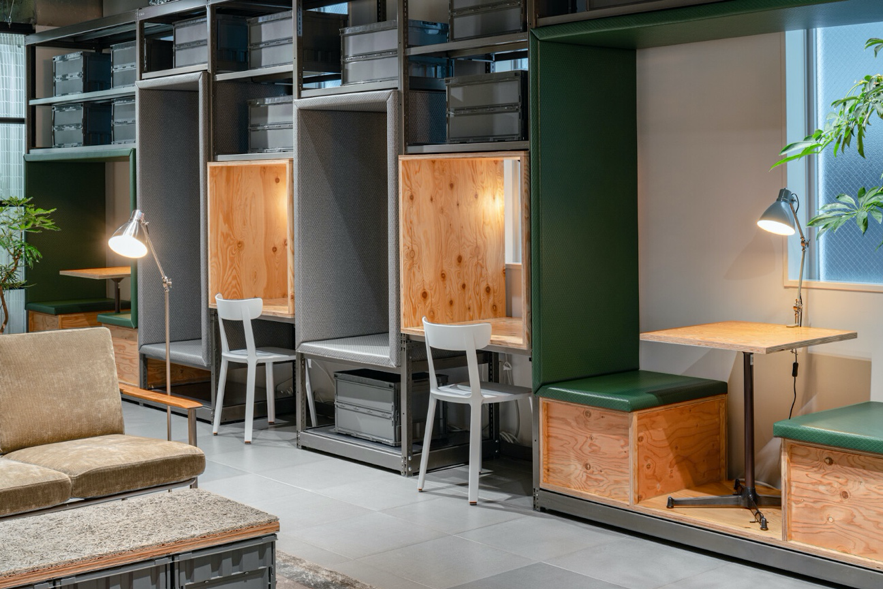 A theater lounge for meetings and events
Keep walking down the open space and you'll find yourself in the theater lounge, where your creativity can soar.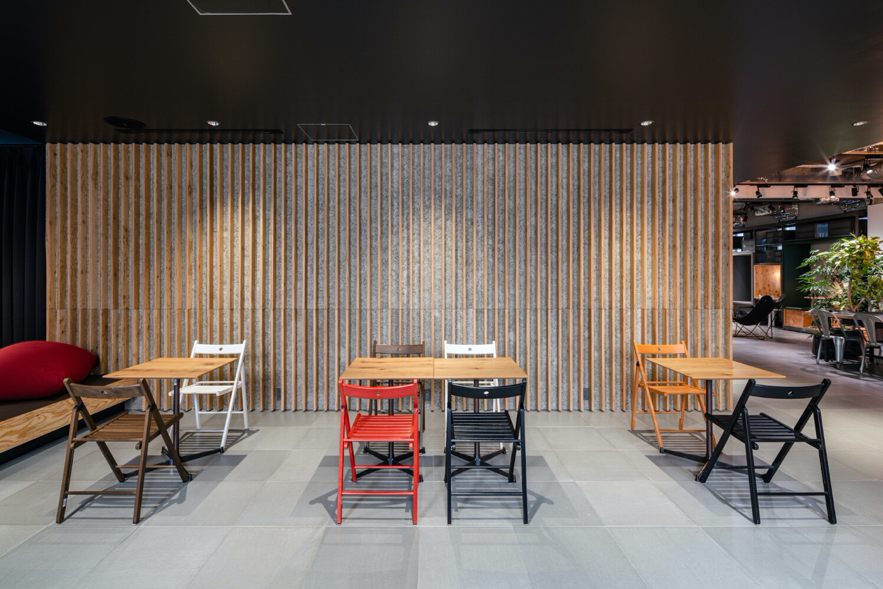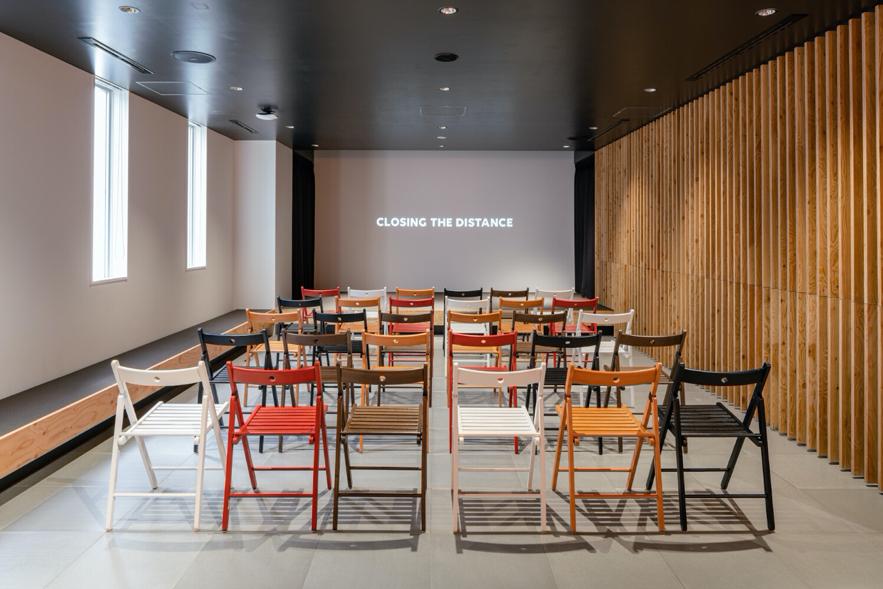 This space is equipped with a 170-inch ultra short throw projector and can accommodate a meeting size of up to around forty participants. This space also functions as a lab for community events with students and engineers.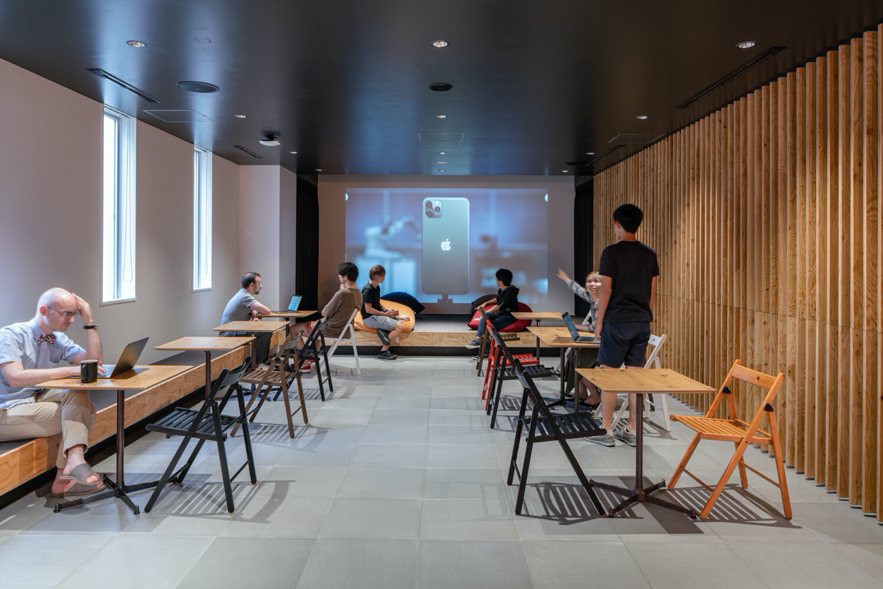 An employee-friendly work space with ample storage



This is the work space at the office. Like all LINE offices, Kyoto office has Aeron office chairs and height-adjustable wooden desks too. The desks were all renewed when the office relocated. Lifting and lowering the desks can be done quietly and smoothly.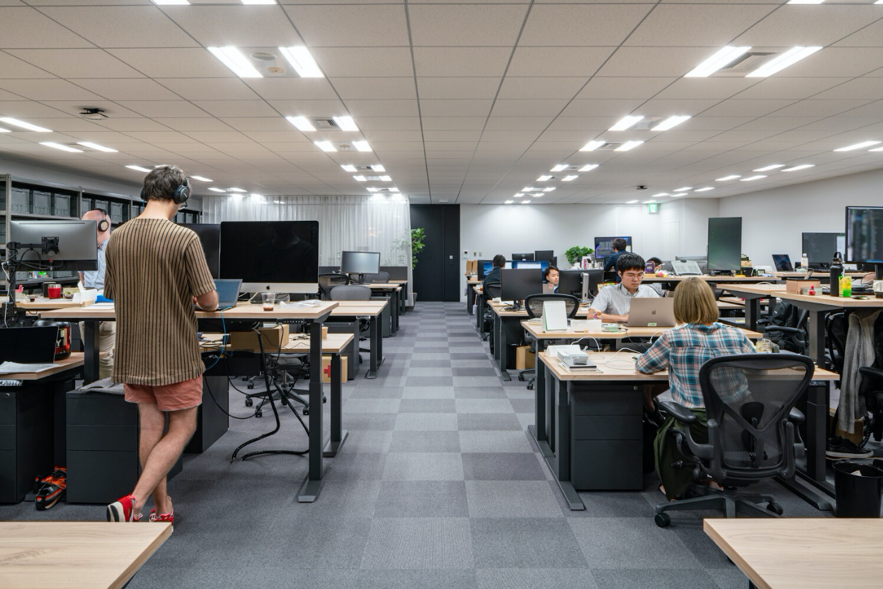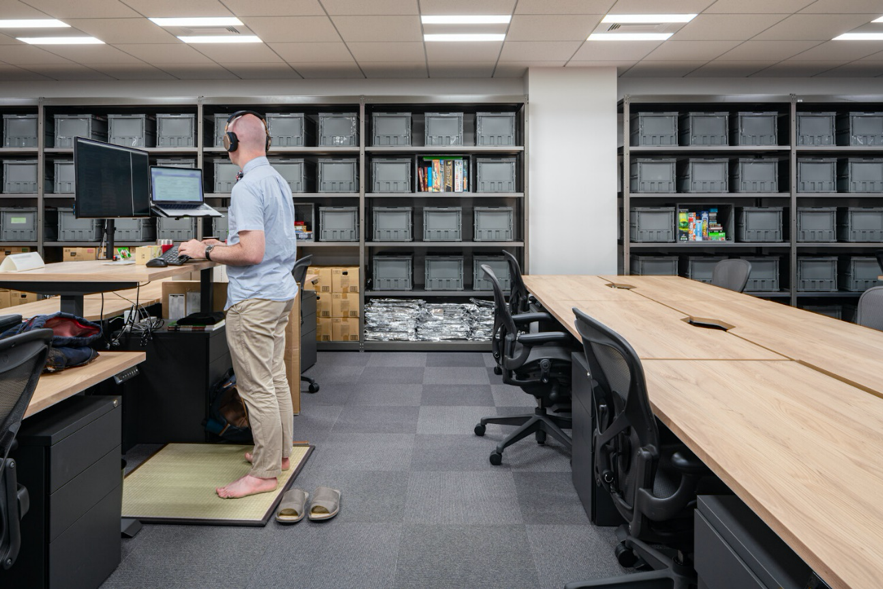 The work space has a wall of containers with ample storage. Various devices, office supplies, emergency kits, and personal belongings can be stored in the containers on the steel racks. This is especially useful in an office with many engineers, when organizing various devices.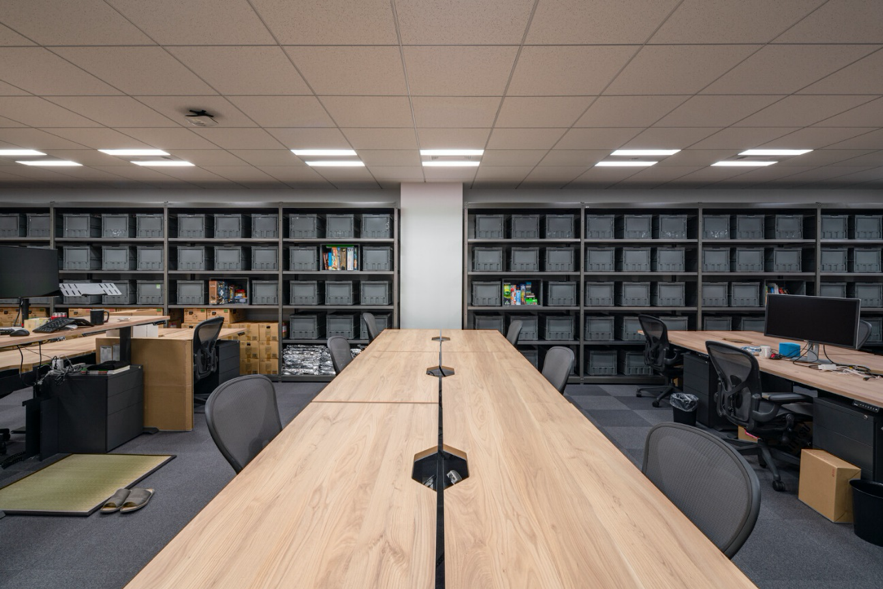 Casual meeting rooms
These rooms feel as cozy as home and can be used for small meetings or self-study. Each room is staged with different desks, chairs, lighting, and artwork—custom-made for the Kyoto office.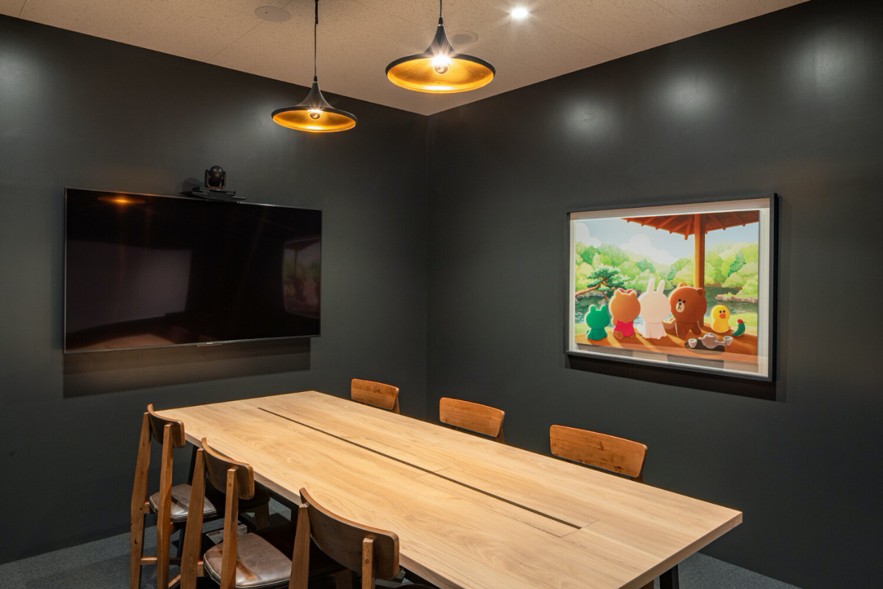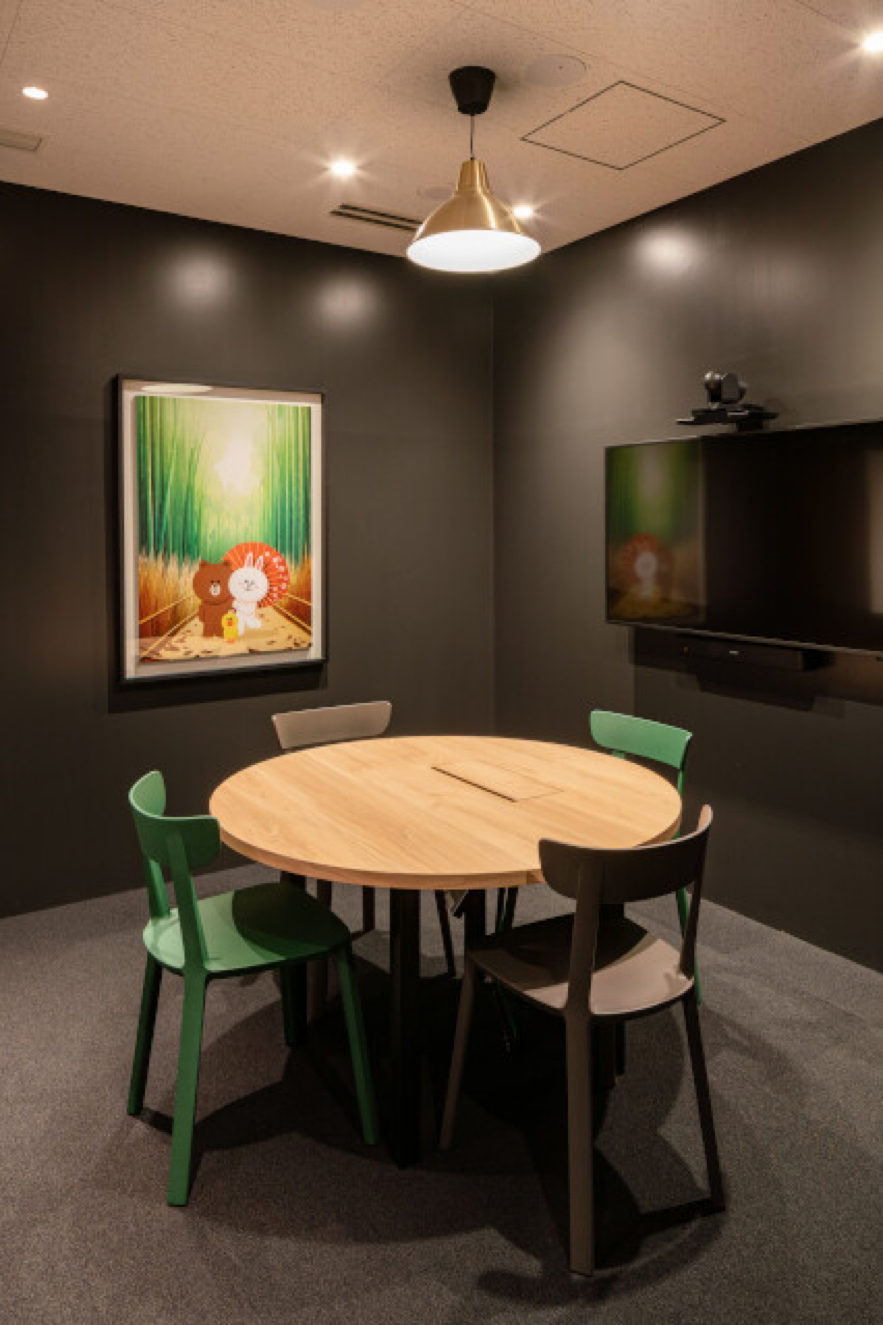 Take a break in the play lounge
The play lounge has a big reversible tabletop and comfortable sofas.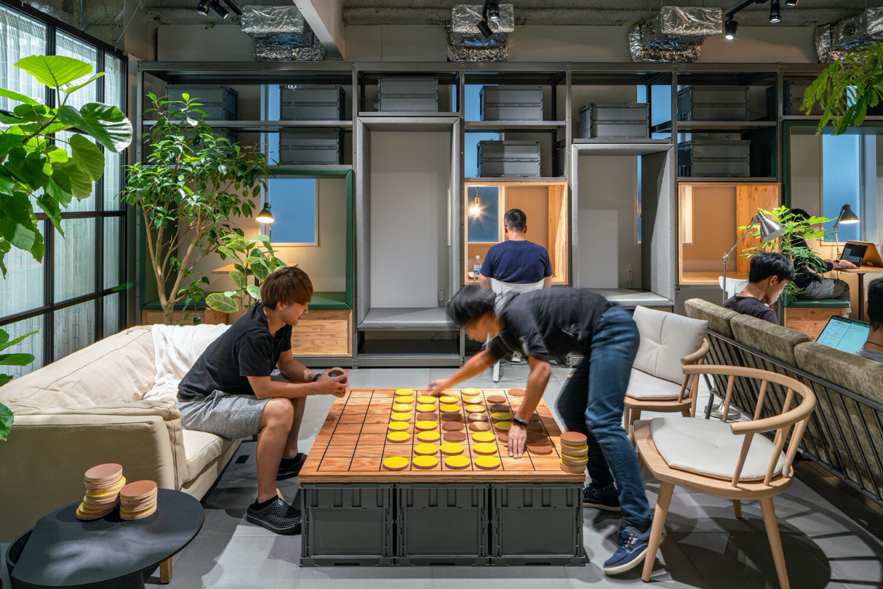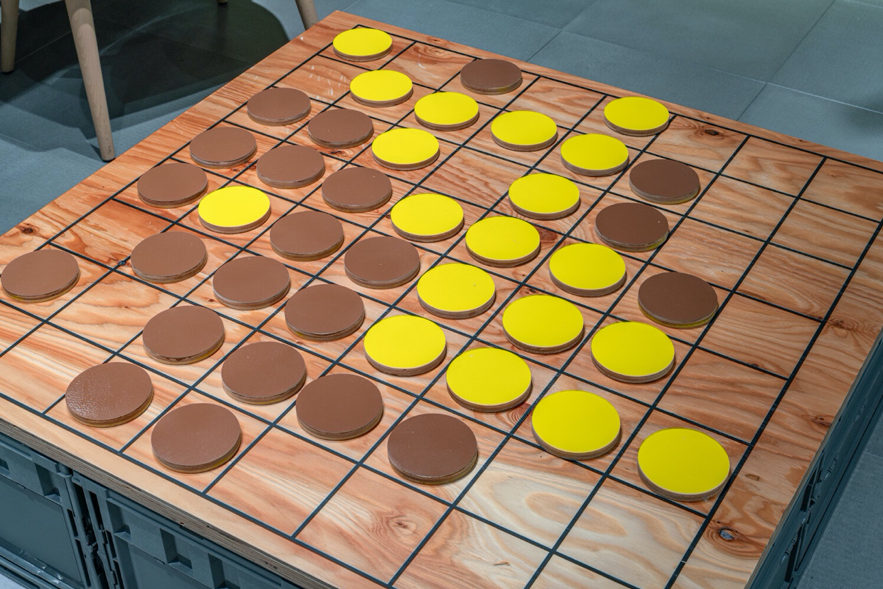 There are other playful decor, like this Brown-themed houseplant planter. This planter was repurposed from a LINE original sake barrel, presented at Kyoto office's 2018 housewarming party. It's a piece of interior that incorporates eco-friendly material and the LINE x traditional Japanese motif.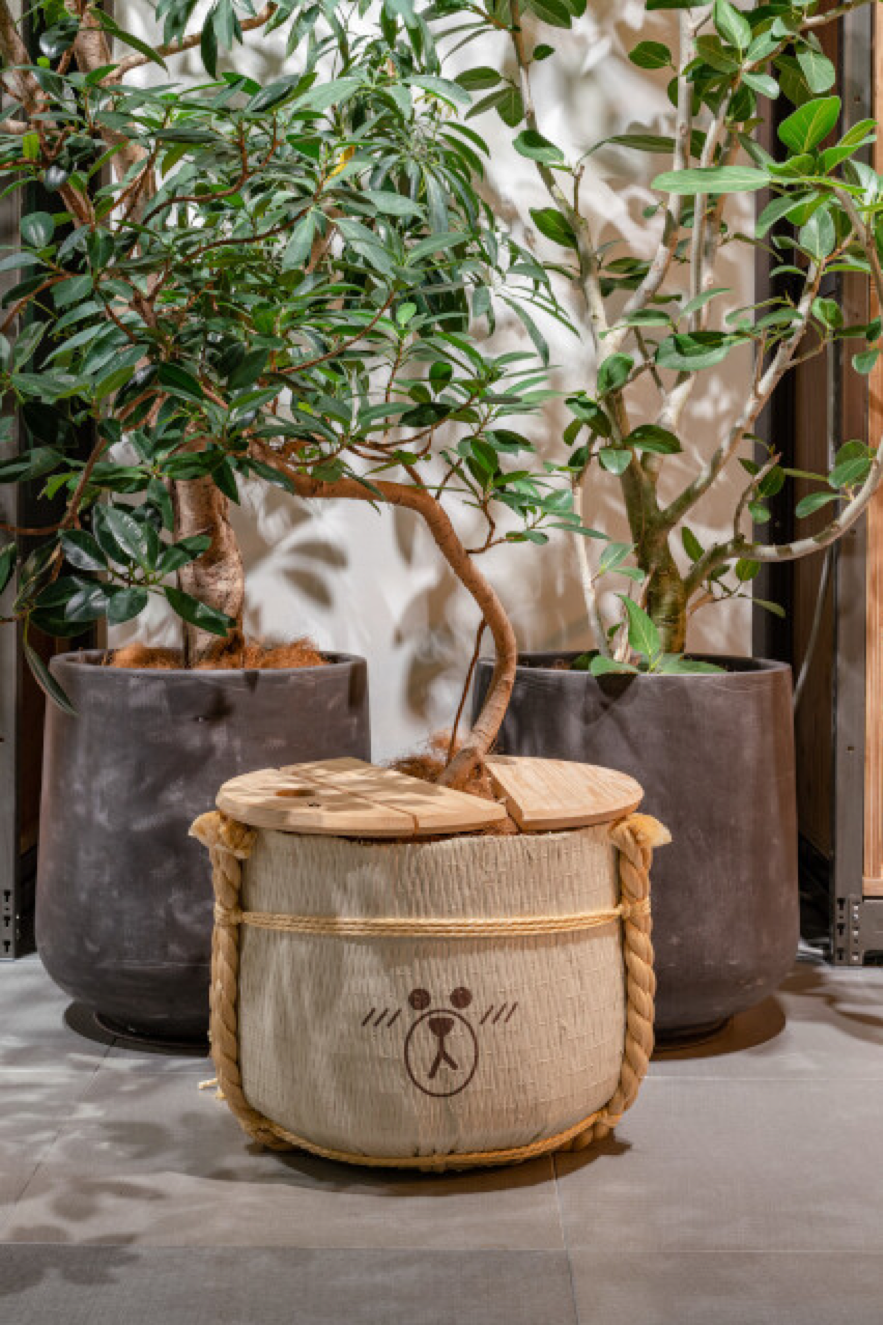 Over here, a green neon sign hangs on a whiteboard wall, made just for employees to doodle on. It can be used for any purpose—from jotting down ideas and schedules to writing favorite quotes to share with other employees.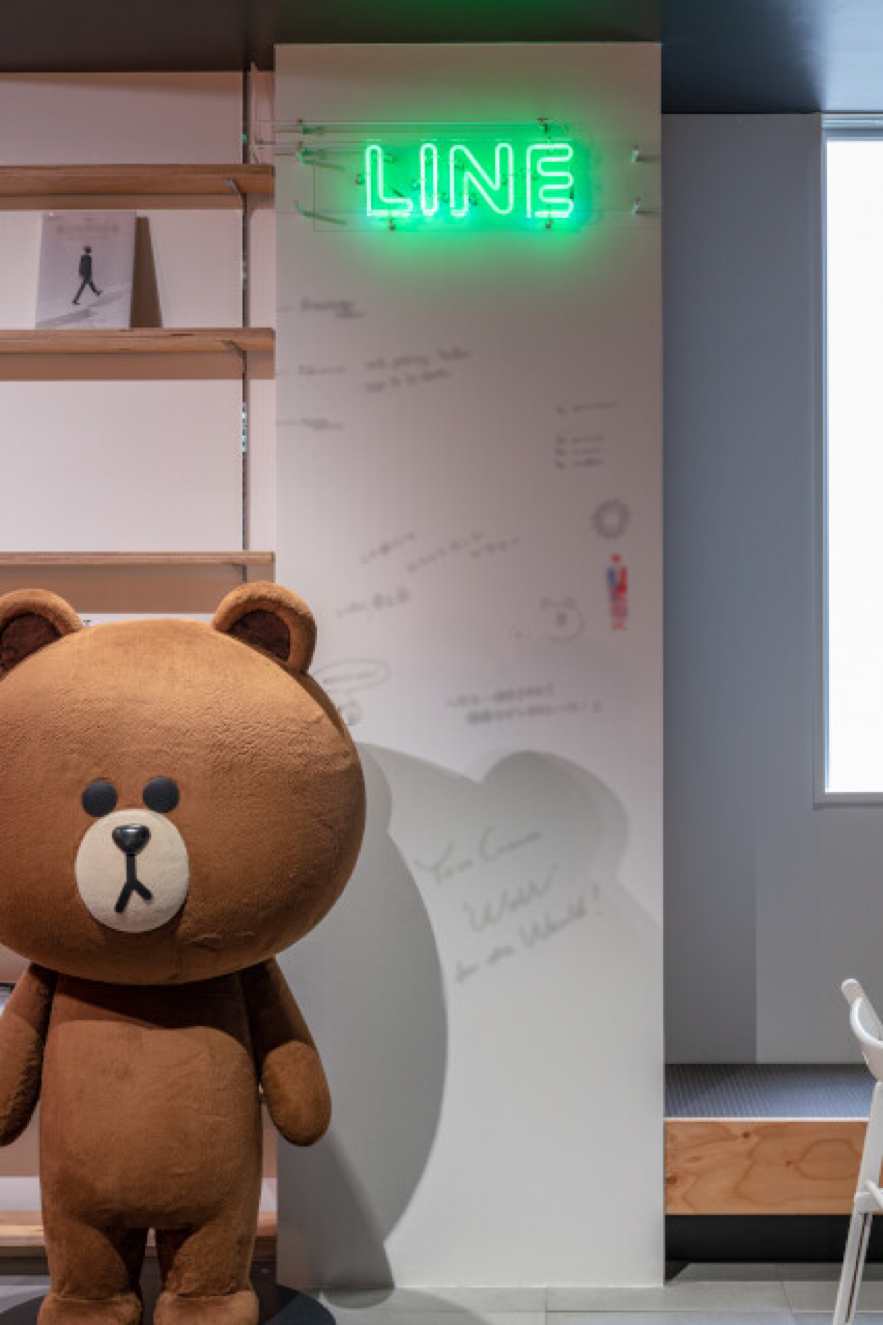 Space Design Team, the designers behind the LINE offices
The Facility Management Team and various other departments work together to plan and design expansions and relocations for all LINE offices, including Kyoto office.
The Space Design Team is in charge of spatial design and selecting functional and design-worthy interior pieces. We talked to a team member in charge of designing Kyoto office:


It's important to create an office that our employees will feel proud of, and this goes for all the offices we work on. Kyoto office is small in scale compared to other LINE offices. With that said, the employees who work here are highly invested in their office space, to the point that they approach it as if working on their own homes.

Actually, when looking at listings for the former Kyoto office, all employees participated in the office viewings and decided on the location together. Having such passionate employees around, we were able to ask everything from people flow planning, plane compositions, furniture selections, to security design. We focused on the details when designing the new office, thinking about ways we could update it from the old office.

The following article also talks about LINE's office designs:
On Osaki office's design and being a spatial designer at LINE (Japanese only)

Kyoto office has touches of Kyoto's quaint charm, which is what attracts so many international visitors to the very city itself. Serving as a hub of truly diverse engineers, Kyoto office will continue striving to launch WOW services across Japan and the globe.
※ Please note that the details described in this article may not apply to all offices.