Product Planning
Chloe Kung / Product Growth / LINE Biz Plus
After joining LINE through the recruitment drive for new graduates in 2018, Chloe has worked in a variety of business and marketing roles, starting her career on the LINE Game business team for Global Marketing. Her current role is to develop opportunities for LINE businesses. Coming from Taiwan, Chloe has had a lot of global experience, and she is always closely following the market conditions in the various countries were LINE operates. Let's learn more about Chloe's unique perspective on LINE.
A quick three-line summary
The primary job of Chloe is to conduct co-marketing campaigns in Taiwan and Japan for the Global Marketing Team.
The LINE STYLE of Chloe is to "Go Brave. No Fear. No Regrets!"
LINE really cares about its employees' well-being.
About work
Q

Please briefly tell us about the work of the global marketing team.

Our main focus is marketing strategy, planning, and execution for the cross-border payment service, an offshore cross-border mobile payment service of LINE Pay. We promote using cross-border payments on LINE Pay to users in several countries, including Korea, Japan, and Thailand, and encouraging their use ultimately contributes toward generating revenue for LINE Pay. Since the service scope is not limited to a single country, we enter into direct partnerships with global companies and plan service features for overseas users to offer WOW experiences to users and carry out projects in a variety of ways. Also, due to the nature of the global team, we benefit from many opportunities to work closely with our overseas colleagues, in Japan, Taiwan, Thailand and elsewhere, as well as to conduct joint marketing campaigns with external global partners — therefore, a key characteristic and strength of our team is that we are able to undertake a wide variety of challenges. Since many projects are carried out all at once, I am partly involved in a number of projects, but my primary role is with marketing in the Taiwanese and Japanese markets and with joint marketing with external partners.
Q

Due to the nature of LINE services that have global users, you need to grasp the differences between the countries where we operate. How do you do this?

I try to communicate with my local colleagues as often as possible. I am from Taiwan so are all my family, but since I don't reside in Taiwan now, it takes a little work to stay up-to-date on trends there. As our local LINERs are trend-conscious and are in a situation to keep up on those trends, I try to keep in touch with them to learn as much as possible. I believe it is more efficient to get help from local colleagues when trying to obtain trend-related information in each country. If I have any questions about the latest news or trends, the best way to get in-depth answers is to discuss the issue with some local colleagues who are able to think about it in line with the users who actually use the services.
Q

What was your most memorable moment at work?

While preparing for the cross-border service, I was in charge of planning the reorganization of the map contents of local stores, to satisfy the needs of overseas users. It was a project that required considering every aspect from promotional contents and merchant information to the UX, to ensure that the users of our partner services could easily find stores on Taiwanese LINE Pay. I analyzed similar services and studied with my team members every day, and completed the project plan step by step through a series of reviews. It was the most memorable moment for me as it offered me an opportunity to really grow -- to face and overcome new types of challenges during the process of carrying out this project and entering a new market.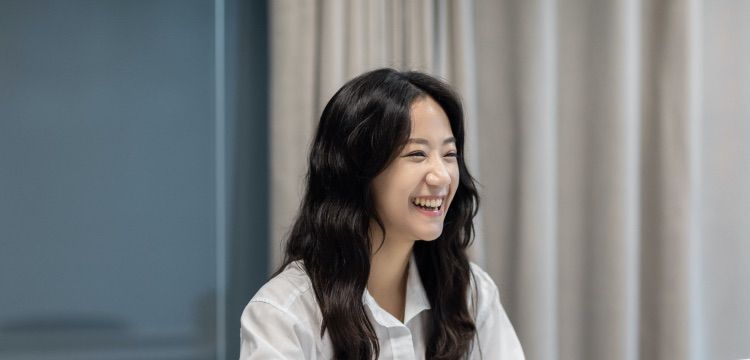 Challenges and failures
Q

Please tell us about a failure or difficulty you have experienced.

I wouldn't quite call this a failure, but I was a little disappointed by the project to release a co-brand card together with Visa in Japan in July under the theme of the Olympics. There was a lot of Olympic goods and campaigns prepared for the launch date, but then the Olympics were postponed due to COVID-19 and we failed to gain substantial benefits from the Olympic edition, so it was all quite frustrating. Nevertheless, we continued to look for better marketing methods with various teams in the Japanese office and we are trying to find ways to appeal to users in the absence of the Olympics.
Thoughts on competence
Q

What kinds of capabilities and qualifications do you believe you need to perform well in your work?

I believe that having foreign language skills are a must. If you are fluent in various foreign languages, not only in English but also in Chinese and Japanese, it is very helpful for your work. Due to the nature of the department, we have many opportunities to collaborate with global personnel and external companies, so language is quite essential. It helps us to accurately judge and make decisions in a collaborative situation, and helps avoid misunderstandings. Also, I believe it is necessary to have a fearless attitude to adapt to new environments. The LINE STYLE item that I really value is "Go Brave. No Fear. No Regrets!" I am well aware that I still have a long way to go, so if I become afraid of failure and give up out of fear, I wouldn't be able to get anything done. Because of the nature of the job, there always new challenges to face all the time. Each new line of work is always difficult to handle and requires a lot of learning, but it is important to remember that, as long as I amass such experiences, I will grow and keep getting better. Although failure is always painful, I think it's important to keep the right mentality, to make sure you don't get frustrated by failure.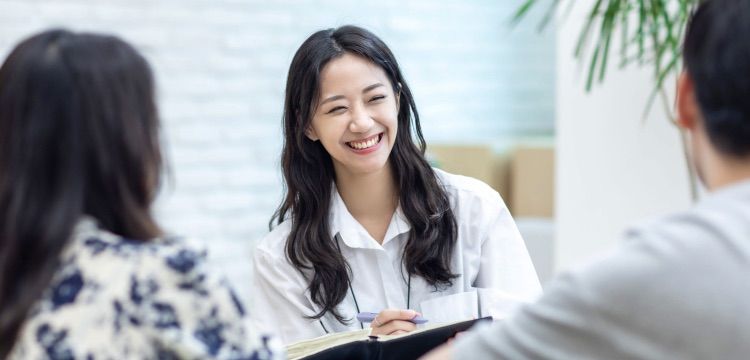 Special experiences at LINE
Q

What is your team like?

Although it is hard to pin down, I would say many of my colleagues are fashionable and smart. Some of them are great fun and so-called "people persons." They have excellent taste and are real perfectionists about their work, enabling me to learn a lot! My friends at other companies complain about having colleagues who had nothing to teach them, but I'm lucky to be working with great teammates and I learn a lot from all of them.
Q

Are there any benefits at LINE or aspects of LINE's culture that you find particularly noteworthy?

There are so many good benefits, I don't know where to start. In general, employee welfare in the IT industry is a big issue, but LINE is particularly concerned about its employees' well-being in so many ways. I feel very grateful that the company cares about us. When COVID-19 was at its peak, LINE was one of the first tech companies to implement a remote work system. We also enjoy benefits like insurance support, counseling, welfare points, and a great work environment.
Wrap-up
Q

Do you have any goals you really want to achieve?

It is still ongoing, but I would like to gain more diverse experiences at LINE. It may be important to develop expertise in one field, but the nature of marketing means we also need variety, so we can keep things fresh for our users. I think experience is the most important way to build those insights, so I'd like to broaden my experiences.
Q

Please leave a final word to those who may be interested in your position.

Our Global Marketing team is really interesting because as it offers a rich range of experiences and that helps to build diverse insights. In addition to our original marketing work, we also try to find ways to maximize our marketing effectiveness through business partnerships, brand guides, and app service reorganization, and we offer many opportunities to grow, both with our overseas colleagues and with big-name multinational companies. If you would like an exciting, international job in mobile payments and are passionate about marketing, please join us!