Business & Sales
Esme Chen / Business Development / LINE Taiwan
Esme Chen joined LINE in 2017 to take charge of media partnerships at LINE TODAY. She makes sure our relationships with international media outlets are positive and mutually beneficial. In addition, Esme has participated in several cross-team projects to extend her original business and make connections with others. We are glad to have Esme share more about her life at LINE Taiwan and how she conveys positivity to internal and external partners!
A quick three-line summary
Esme is in charge of the media partnerships for LINE TODAY.
Esme's favorite LINE STYLE points are "Keep in Sync, Aiming for the Same Goal" & "Perfect Details."
As a LINER, I am proud that, whenever there is a natural disaster in Taiwan, LINE always steps up and offers to help. Utilizing the power of our platform, service and manpower, LINE provides as much support as we can.
About work
Q

Please give us a brief introduction to your role as a LINE TODAY Business Partner.

My major role is to explore partnership opportunities with external media, with a focus on content authorization. I am responsible for Financial, Health, Family and International content. In this position, one can come across plenty of chances to explore abundant media sources. Our job is to digest, filter and sense the most suitable topics that our users may feel familiar with. We receive a large amount of content from our media partners daily, and I always put myself into the users' shoes, evaluating whether that content will connect with our users or with society. Given the nature of news content, which is highly associated with local social trends and real-time global affairs, another task I find interesting is coming up with special columns about the latest hot issues and topics. For example, during tax season, we run a series of tax refund articles, talking about the things you should be aware of, and other related articles that might resound in the market.
Q

Please briefly introduce us of your daily work schedule.

My office day usually starts with content selection, which is my top priority in the morning. I usually spend time replying to emails and handling issues with external media partners, checking the articles partners provided for the day. Then I spend half an hour reviewing international media and social media content, looking for any suitable or related topics that can be shared with users in Taiwan. More importantly, I need to maintain the variety and quality of the LINE TODAY platform. In the afternoon, there are always many routine meetings to attend; if I don't have any scheduled meetings, I spend time trouble-shooting with media, and sometimes have internal discussions with the editorial team about the media proposals that they would like to share on LINE TODAY. The editorial team members represent our users viewpoint in evaluating and then we come to an overall assessment. Apart from the above routine work, I also need to respond to ad hoc events. For global affairs, I contact international media agencies to invite content authorization. Also, one of the biggest domestic topics here in Taiwan is the country's stock market. For example, even after the outbreak of COVID-19, the depressed purchasing power and economic slump did not affect Taiwan's stock market; on the contrary, Taiwan's stock market reached record-highs. In order to reflect users' needs, we promptly rescheduled our work patterns to align with the stock market's business hours, providing the latest and most incisive information to our readers.
Q

In your work, is there any specific case that involves many counter-parts? Do you have your own way to coordinate everything within the project?

Let me share the latest project I participated in, which was the launch of our Official Account (OA) 2.0 for media partners. Everyone knows that the OA redesign is an important project for LINE and OA users. In the beginning, it was hard for us to imagine this project would directly impact the LINE TODAY team. However, as soon as the information went public, several media partners came to us to express their confusion and concern – and since then I have engaged more in this project. Initially, TODAY BD team reflected the feedback and information collected from our media partners to my internal counterparts. The most frequently asked questions were: How would the market respond to this mechanism? Have they heard any reports from other OA users? Would the OA 2.0 launch impact the media and how? The number of not-so-positive comments received was higher than we anticipated, which led to the formation of the project team. At this point, we realized that our media partners would play a critical role in the OA 2.0 launch since they are both loyal users and promoters at the same time. We needed to take action to prevent serious PR issues later on. I became the project coordinator, aligning with other internal stakeholders including Corporate Business, Communications, Legal and Finance. We highly value our media partners and wanted to create a customized partnership with them. Externally, we initiated intensive dialogs with them and maintained transparent communications through a pre-launch briefing, expressing our sincerity as a partner. We wanted them to know that LINE regards them as significant partners, and their voices and articles are an important source for our users to get to know more about OA 2.0. From that experience, I learned a valuable lesson that sometimes the success of a product/service is not defined by its functions, but by market acceptance and reputation. A good product is never enough — it needs accurate and concise support from media promotions to reach out to all users.
Q

What was your most memorable moment at work?

The most memorable period for me was from 2017 to 2018 – during those days, I spent most of my time on extending and deepening LINE TODAY's partnerships with external media agencies. The LINE TODAY team started to focus on enhancing content variety and quality as we wanted to position LINE TODAY as a trustworthy content platform. From 2018, establishing partnerships with international media providers became the key task for the BD team. Partnerships with overseas media are very different from ones with domestic vendors. Reviewing the contract terms took up a huge part of my working time, and I was the internal coordinator with Legal & Compliance members. It was a long road and we spent over six months to complete the contract negotiations with Legal & Compliance team. It was rewarding, however, to witness all the efforts pay off, enriching LINE TODAY's content coverage.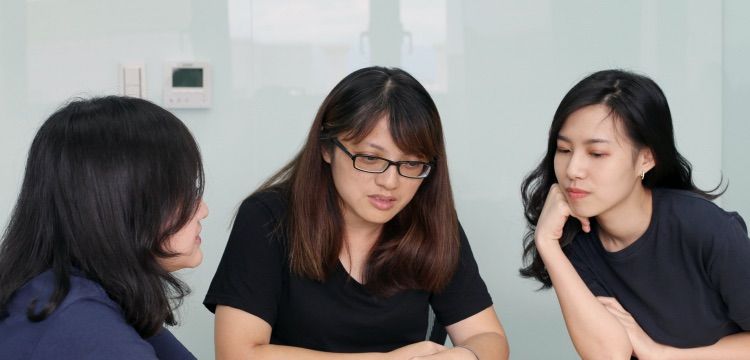 Challenges and failures
Q

I suppose not all of your experiences have been pleasant. Please tell us about any challenge you have encountered/ overcame.

Along with the story I just shared, I had to overcome big challenges during negotiations with the international media. At that time, LINE Plus Corporation had started implementing compliance-related terms and they were hard to accept for our international media partners. This became a bottleneck for contract signing. Back then, there was no Compliance team in the LINE Taiwan office, so the Taiwan business development members were tasked with communicating with the Compliance team in Korea. After countless back and forth remote negotiations among three counterparts – the international media agency, LINE Plus Corporation and LINE Taiwan – we eventually reached a consensus.
Thoughts on competence
Q

What LINE STYLE did you apply in your daily work?

The two most frequently used LINE STYLE points for me are "Keep in Sync. Aiming for the Same Goal" & "Perfect Details." In the coordination of a big or overseas project with different teams and countries, as the owner, it is important to make sure everyone is on the same page and also to regularly reinforce the ultimate goal. As a result, one of my major work tasks is synchronizing all the participants and checking that each action is leading to our goal. As I said before, the challenge I was tackling was the partnership with an international media agency. "Perfect Details" is the spirit I learned from this experience. At LINE, it is impossible to rely on your own efforts alone to get something done; we always need support from others. Therefore, with external and internal projects, it is crucial to evaluate feasibility and examine the delivered results. You need to be meticulous to run a project smoothly.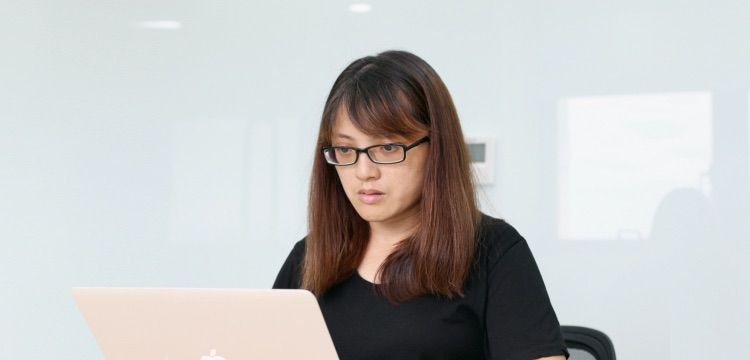 Special experiences at LINE
Q

As a LINER, can you share us your most impressive/ heartfelt moment?

When a huge earthquake hit the east coast of Taiwan in 2018, causing serious casualties, LINE set up a system to let people make donations via LINE PAY directly to the official rescue bank account. In addition, at LINE we consider it very important that the news and information people receive be accurate and that misinformation be prevented; this is why in 2019 LINE Taiwan launched the LINE Fact Checker OA to help users verify whether the information they read is true. Now, in 2020, everyone around the globe is suffering from the COVID-19 pandemic, which has reshaped our lives significantly, so LINE Taiwan is offering free OAs to the governmental sector and the Ministry of Health and Welfare, enabling users to receive timely and accurate information related to the pandemic and disease prevention. As a LINER, I am proud that whenever we encounter disasters, LINE steps forward to offer help. Utilizing the power of our platform, service and manpower, LINE does its best to provide as much support as it can.
Q

Have you joined any company workshop or training that you found is very valuable to share?

LINE offers its employees a variety of workshops, training and sharing events. For example, the LINE TODAY team once invited an attorney to give our BD team and editors lectures on the importance of intellectual property rights. There are lots of projects that require teams to work together, so during the product development phase, service planners will also host and invite BD teams and editors to brainstorm about product specs and requirements that align with users' needs. As a coordinator on the LINE TODAY team for the LINE OA 2.0 project with our media partners, I learned a lot from working together with the Communications team, especially since the project took place during the COVID-19 pandemic, which caused many offline seminars to be replaced by online streaming.
Wrap-up
Q

Do you currently have any goals you really want to achieve?

From day one, my thoughts were focused on: What else can I do? Is there any potential cross-industry cooperation? Can we leverage the resources of the LINE platform to offer support to new media with potential? My goal, then and now, has always been about sharing our resources to make a positive influence on society.