"I wonder if there are other LINERs who have similar hobbies and interests as me..."
"I wish there was a place to talk with more LINERs from other teams..."

"Unexpected Lunch" started in November 2018 as a way to help LINERs find colleagues who have similar interests and hobbies, or for people who just wanted meet LINERs from other teams and other parts of the company. Since the lunch launched, there have been 27 of these events, so let's take a look at some of the most successful ones.


What is Unexpected Lunch?
A small lunch-based program at LINE's Korean office,
offering a chance for LINERs with similar interests to talk and enjoy some good food.

Calling everyone born in a Year of the Pig




The year 2019 was the Year of the Pig, so early that year we held an Unexpected Lunch for LINERs born in the Year of the Pig — whether 1971, 1983 or 1995, all were welcome! LINERs born in 1971 were given name tags bearing an image of a "White Pig" (because 1971 is known in astrology as a "metal" year, which is symbolized by the color white), while people born in 1983 were "Black Pigs" (black meaning a "water" year), and 1995 LINERs were "Blue Pigs" (blue meaning a wood year).

Ages and seniority have traditionally been a big deal in Korea, but this Unexpected Lunch was a good way to break down those barriers, helping people to get more comfortable with mixing freely in a relaxed setting, without worrying about age. People started talking about their favorite stories involving traditional astrology (a popular subject in Korea) and soon new friendships were made — friendships that continue to this year.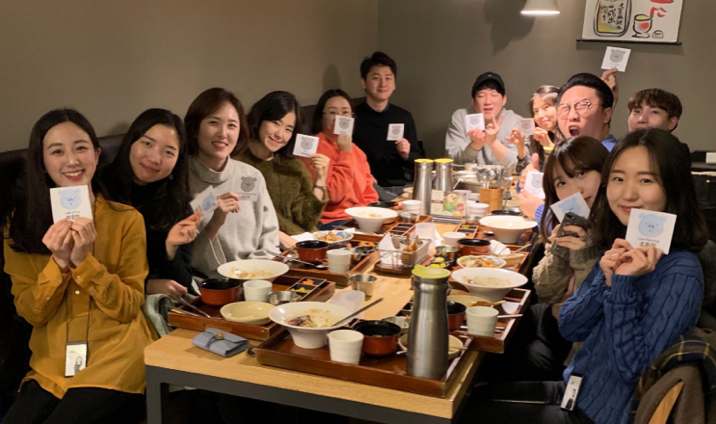 Healthy minds require healthy bodies




— an Unexpected Lunch for LINERs who enjoy keeping in shape




There is a saying in Korean that "The only thing you can change with your will is your body." But while we all know we should exercise regularly and be healthy, putting that into practice is hard for most people.

The theme of this Unexpected Lunch was LINERs who are trying to stay in shape, whether going to the gym regularly or just doing simple things like walking short distances rather than taking a bus. People shared their stories about trying to get into shape, like one fitness club beginner who was fighting with all sorts of aches and pains from their new workout regime, and another person who swims every day before work, or the person who was busy shopping for yoga outfits before joining a yoga class. All in all, this was an especially determined Unexpected Lunch session.

Unexpected Lunch goes remote for the Covid-19 age




Due to the social distancing policies we've all had to follow to prevent the spread of COVID-19, most social events have been cancelled. But not Unexpected Lunch, which simply moved to the internet — instead of meeting in person, now our friendly LINERs meet through video conferencing. For example, we held one videoconference lunch under the theme of "LINERs flying Internet Airlines," inviting people who had to cancel their travel plans because of the pandemic. People at "together," even though they were at home, and shared stories and photos of their favorite travel destinations. After a year of lockdown, people really bonded over their love of travel and talked about how much they were looking forward to traveling again soon.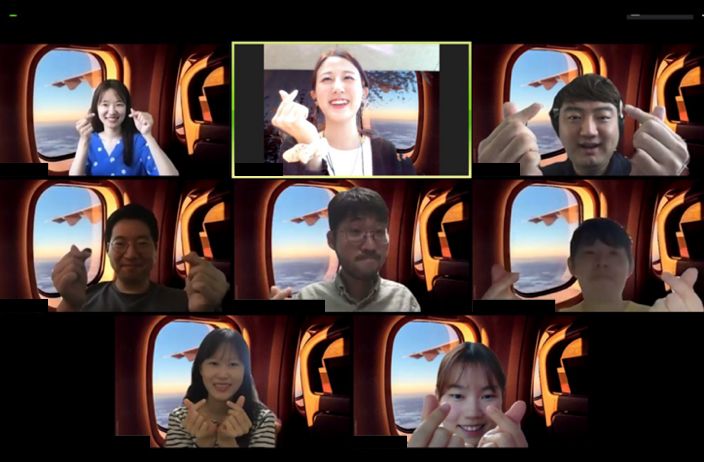 Unexpected items to brighten the Unexpected Lunch



Although the LINERs who join each Unexpected Lunch share the same interests, it can still be a little awkward getting to know new people. So, to help break the ice, we always prepare a few items to help people get comfortable.

Everyone wears name tags, so everyone knows their names, and we try to decorate people's name tags in ways that better illustrate people's interests. For example, for an Unexpected Lunch about baseball, we included the logo of each person's favorite team on their name tag. That way, everyone has an easy topic to turn to to help keep the conversation going.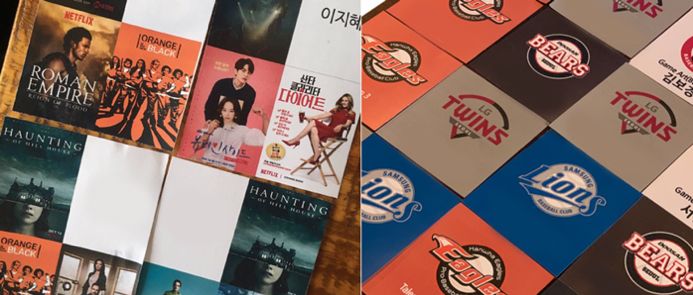 Another item we supply are "question kits." We ask participants what kind of questions they would like to ask to the other participants, and then place those questions on the lunch tables. That way, if the conversation ever starts to slow down and the atmosphere grows too quiet, it's easy to turn to those pre-made questions to jumpstart the discussions.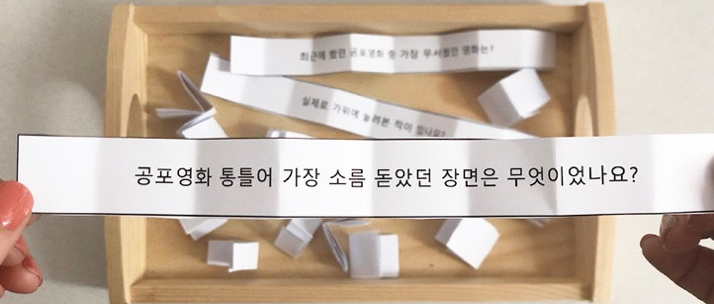 We also create LINE group chat rooms for the participants, so they can continue talking after the lunch is over. That way, the new relationships they've started at an Unexpected Lunch can grow and deepen naturally and easily. And once these new friendships have been formed, people can use the chats to discuss anything else people discover they have in common.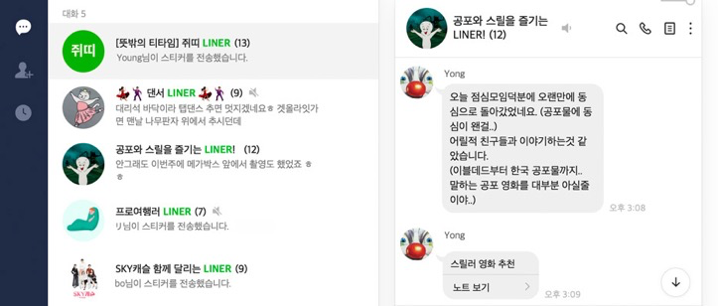 The topics of the Unexpected Lunches so far!
1. LINERs with cats
2. LINERs who watch Netflix
3. LINERs living alone
4. LINERs who ski or snowboard
5. LINERs who love to workout
6. LINERs binge-watching Sky Castle
7. LINERs born in the Year of the Pig
8. LINERs sending their kids to kindergarten and grade school
9. LINERs who like traveling around Korea
10. LINERs who like baseball
11. LINERs planning to travel to Europe in 2019
12. LINERs planning to travel to North America in 2019
13. LINERs excited for music festivals in 2019
14. LINERs planning to travel to Asia or Oceania in 2019
15. LINERs who love water sports
16. LINERs who love Disney and Pixar
17. LINERs who enjoy horror movies and thrillers
18. LINERs who love musicals
19. LINERs who enjoy video-sharing platforms
20. LINERs who play musical instruments
21. LINERs with dogs
22. LINERs who enjoy dancing
23. LINERs who ride bicycles
24. LINERs with exotic pets
25. LINERs born in the Year of the Rat
26. LINERS flying "Internet Airlines"
27. LINERs who support medical professionals fighting COVID-19
And Unexpected Lunch continues~



For more than two years, Unexpected Lunch has been bringing LINERs together from across the company, showing everyone how there's much more to LINE than just work. In doing so, it has become a much-loved part of LINE's culture and corporate life, helping LINERs connect to each other and build friendships, creating an environment that is positive, stimulating and genuinely fun.
※ Please note that the details described in this article may not apply to all offices.