Business & Sales
Jaechul Cho / Business Development / LINE Financial Plus
Since joining LINE in 2017, Jeachul Cho main task has been in the internet banking business. Through that role, he has attempted to take LINE's mission, "Closing the Distance," beyond just interpersonal relationships and expand it to apply to people and finance. Let's find out more about what kinds of challenges and experiences he has faced!
A quick three-line summary
Jeachul's main role is in the banking business in Thailand.
The LINE STYLE of Jeachul is "Open Communication, Vertical Decision-making!"
The strength of LINE is that the clear leadership from management increases the efficiency of its employees both at home and at work.
About work
Q

Please briefly introduce the work of the financial business department in Thailand.

We are preparing to launch various financial businesses in Thailand. Due to the popularity of the LINE messenger in Thailand, we have been able to use what we've learned and apply it to finance. We are currently thinking about how to connect several different factors, such as customers, data, original solutions, and internal development capabilities, to create a service that maximizes consumer value. In fact, the launch of this new business is getting very close. Since the financial business is a highly regulated area compared to other services, it took a relatively long period of time and a lot of work to prepare the system — more than two years, starting from looking for a local business partner, due to many restrictions on the areas that LINE can do on its own, to preparing and developing the service. I am both excited and nervous because we are close to officially launching at last.
Q

What was most memorable for you so far?

At the beginning of our preparations, we conducted a long-term review and were able to select a financial partner. When we created a joint venture with a local partner in late 2018, I felt a real sense of accomplishment. Not long ago, we were conducting the final testing of the service prior to its launch, and when the customization error rate for the core banking system was found to be 0%, I felt a great sense of accomplishment. The core banking system is a system that generates customer transactions and provides rapid support for their needs, and while the general system customization rate stands at 30%, the customization rate reached close to 80% this time, demonstrating our customer-friendly service was a step closer to completion. For that success, the collaboration between our planners and engineers was critical, as our success depended on the degree of organic movement between the channel and core. During this process of collaboration, the platform planners and engineers worked so hard that I felt particularly proud to be able to celebrate the results together.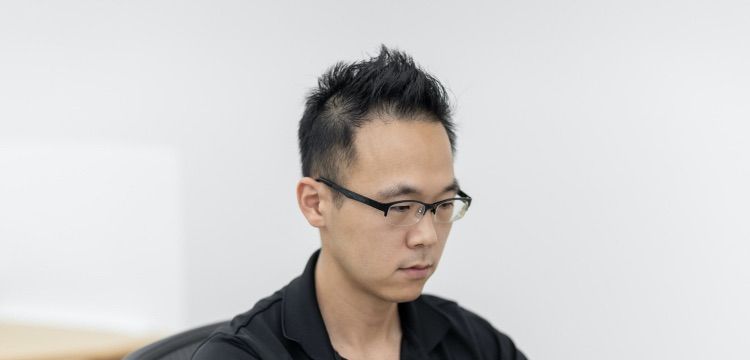 Challenges and failures
Q

I suppose not all of your experiences have been great successes. Please tell us about a failure you experienced.

In preparing for the service launch, there were some difficulties in communication. The work required close cooperation between engineers and planners in both Korea and Thailand and, while everyone was generally heading in the same direction, there often arose different opinions about how to differentiate the service within the subject of finance. The behavior of Korean users and Thai users on the messenger platform is generally similar, however finance is different. Different countries have different cultures and customs regarding finance, and customers can have different opinions about what is convenient or necessary. But the service creators had different opinions, so bridging this gap was critical for the success of the project success. It was really difficult. Rather than having each of them dig in and say what their conclusions were, I encouraged them to talk about what they were aiming for and where they were heading, and as a result, we started to make progress.
What do you need for success?
Q

What does a person need to do well to succeed in your kind of work?

I would pick three things: Curiosity, expressing your opinions, and being hungry for feedback. First of all, I believe it is necessary to be deeply curious about the areas related to your work, without limiting the scope of work. You shouldn't restrict yourself to just your specific field and ignore things outside of that. Especially since LINE gives a great deal of discretion to individuals, if we bring a sense of curiosity to other fields, it can help us improve our work and be more complete. Next, I think it is really important to be willing to actively expressing your opinions. A lot of people don't have the confidence to express themselves, but I believe it is important for each person to have their own ideas and share them with others. In addition, since the business team engages in work in various fields, including strategic planning, product planning, service planning, and marketing planning, the opinion of each and every person is highly important. Therefore, the person in charge should have a clear perspective of their own, and by sharing it, more ideas will be gathered to create a more complete service. Lastly, it is necessary to really want feedback from others. Asking the opinions of others may slow things down a little, but in my experience, feedback from others is really helpful, even in areas of your expertise. After all, everyone can be wrong sometimes. In particular, my favorite LINE STYLE value is "Open Communication, Vertical Decision-making" and the team lead should be able to accept the opinions of his team members and recognize their expertise, to achieve better results.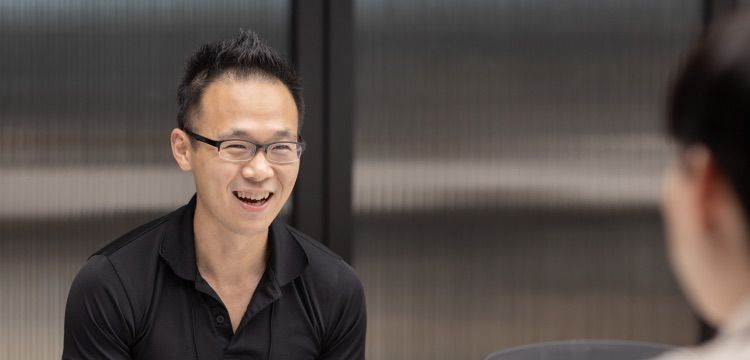 Special experiences at LINE
Q

What is the atmosphere like on your team?

I think our team has a calm, logical and professional atmosphere. Each and every member has a sense of ownership in their work. Each one of them also has a mind of their own. I try to encourage my team members to lead their projects as responsibly as possible. Although our areas of work are all different, many of them are interconnected, so we all interact freely and express our opinions. I tell my team members to freely discuss any complaints about the team or the leadership (laughs).
Q

Is there anything about the culture of LINE that you'd like people to know?

I think our corporate culture cares a lot about work-life balance. Previously in my career, I thought that since a company had set goals and time and resources were limited, the company could demand individual sacrifice. However, after joining LINE, I completely changed my mind. Here, the company values employees' satisfaction with both work and family life. I thought it was an amazing idea to offer flexible work hours and conditions, depending on each department's needs. Overall, I think people are very satisfied here and LINE is highly innovative both internally and externally.
Wrap-up
Q

Please leave a final word to those who may be interested in your position.

The duties of the business development team and the characteristics of a global IT company are very unique. If you wish to experience new businesses in foreign financial markets, LINE can offer more opportunities than anywhere else. Also, as the company engages in many B2C businesses as well as B2B businesses, it's rare to get the opportunity to experience various global B2C businesses similar to what LINE offers in Korea. Few companies in Korea sell or target services in the global market like LINE. In particular, before joining LINE, I dealt with a lot of financial projects in consulting, and domestic financial institutions are active in investing or B2B finances, but retail banking has many restrictions. Retail banking for consumers is a difficult task for anyone to carry out. Since LINE has clear target markets — Japan, Thailand, Taiwan, Indonesia — and the company is building a financial business based on its messenger customers, we welcome anyone interested in such growth potential and scalability!