Engineering
Hyekyoung Ahn / Server-side Engineering / LINE Biz Plus
Hyekyoung had worked at NAVER as a server-side engineer since 2005, then came to LINE Financial Plus Inc. in 2018 to work as a server-side engineer. Since she has been with NAVER and LINE for so long, Hyekyoung really understands the company and its stories well. Let's listen to what she has to say!
A quick three-line summary
Hyekyoung is in charge of the server-side development of global banking and fintech services.
The favorite LINE STYLE of Hye Kyoung is "Users Rule!"
A point of pride with LINE is how much it cares about its employees and helps them focus on their work as much as possible!
About work
Q

Please give us an introduction to your key role in fintech engineering.

First, allow me to introduce the department, which is essentially made like any other department that develops services. Overall, a development department consists of a data platform team, a server-side engineering team that controls data, and a client-side engineering team that transmits the data generated on the server-side to the client-side. My server-side engineering team is developing bank services for various countries, including Japan, Indonesia, Thailand, and Taiwan. My particular role is to develop loan and credit rating modules for the Japanese market. What differs about our department is that, due to the nature of the service, in fintech the server-side engineers need to have a higher understanding of the infrastructure elements, not only of coding. This requires us to understand a larger scope and bear a greater responsibility. Since the service will be used by a large number of users, we need to pay more attention to the performance, so we end up not simply developing the service, but also examining all aspects of speed and security. We need to design the service rigorously, free from any hasty mistakes that could harm the reputation of the company and its services.
Q

What do you pay particular attention to when working with overseas subsidiaries?

There are so many things that require understanding the big picture. That is why we need to pay special attention to communicating with local teams, to ensure we carry out each task efficiently and successfully. As each country has slightly different tendencies, misunderstandings can arise in the communication process, and since we don't want disputes to get emotional, we make a point of being very careful and considerate with each other. Also, in order to understand the sensibility of other countries, I sometimes read comics and novels from that country—that may seem a bit indirect, but I find it helps build a bond with my local colleagues. In addition, in situations where clear communications are especially vital, it is important to communicate concisely when using translation bots, to facilitate their translations—no small thing! When I discuss important matters about service development, such as development specifications, I need to be extra-careful because if I speak in a different context, what I intend to convey could be mistranslated and misunderstood.
Q

What kind of work gives you the greatest sense of satisfaction?

If I were to include my time as an engineer at NAVER, I have been working in the engineering field for 15 years so far. In the early days of NAVER, I worked on the development of its GO service, JP Hangame, and NAVER Cafe, among many other services. Looking back, I think the service development I did when I was young was the most fun (laughs). At first, even the word "engineering" amazed and inspired me. Back then, I used to put in a lot of overtime, but even if I had to work on weekends or seven consecutive days due to an urgent task, I still remember those days as the happiest of my life. I think I enjoyed the whole process of getting to know new things, learning and mastering them. As I continued to gain further experience, I was given more responsibilities for more tasks. As I am now responsible for checking and managing the roles of my team members, in addition to my development tasks, my position may sound a little dull, but I try to have a fun mindset and focus on all the new experiences I'm having. I review new specifications through meetings and assign the tasks to the appropriate team members and check for any risks in the newly developed code. It is also fun to find out what fintech is and what loans or credit ratings are because it hasn't been long since I first came to the fintech field. As for a particular accomplishment I'm proud of, it was really great when we confirmed that our service was operating safely about half a day after we launched a new service related to fintech.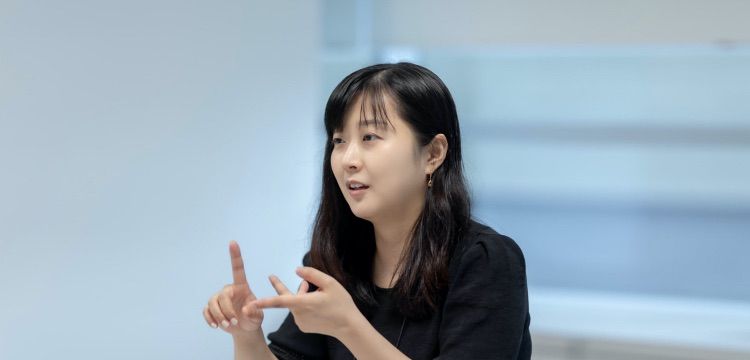 Challenges and failures
Q

None of us are successful every time. Please tell us about a setback you've experienced.

I don't know if I could call it a failure, but there was a time when I blamed myself for not being able to carry out tasks as planned. The preliminary sharing was sufficient—we shared our checklist to match the opening timing and actively collaborated with the other departments during our preparation for service launch—but we omitted giving everyone a reminder immediately before the launch. As each person in charge also had many other projects they were working on, I should have given them a reminder at the right time, but I didn't. I felt bad about contacting everyone at the last minute to ask for help right before the service launch. As a primary manager for the service, it ended up being an important reminder about the need to be thorough in taking care of everything until the service launch and paying attention to the big picture because I need the help of the other personnel in charge.
What do you need for success?
Q

What kinds of capabilities and qualifications do you need to succeed at your work?

First of all, it is highly important for engineers to experience a wide variety of failures. I believe that people learn a lot of important lessons through their failures. If any of your challenging tasks end up as failures, it may cause trouble for the service, but you will personally be able to learn more and become a better engineer, and that will make you more helpful for you team. You need to be unafraid of failure because that helps you grow. My favorite LINE STYLE value is "Users Rule!" because my 15 years as a service engineer have convinced me of the importance of user-oriented thinking. Since all development and decision-making is ultimately aimed at identifying and meeting user needs, I believe it is essential to keep those needs at the forefront of your thoughts when implementing features. In the end, we need a clear understanding of the perspective and needs of the people who use the service to earn their trust and achieve the WOW values that LINE pursues.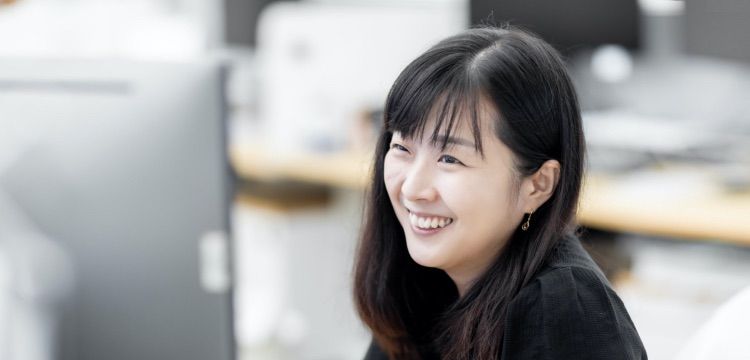 Special experiences at LINE
Q

Is there anything unique about the culture of LINE that you'd like people to know?

Before the emergence of COVID-19, I used to think our benefits were basically similar to other IT companies, but after the pandemic, now I realize that LINE really values and trusts its employees. You learn an organization's true values in a crisis, and I was so impressed by how LINE expanded its remote work system and even shipped important equipment to people's homes. I was particularly moved by our HR department. The company really is focused on ensuring LINERs can focus on their work, without worrying about distractions even in such difficult times. People here genuinely care about each other.
Q

Do you have any goals you would like to achieve at LINE?

While developing NAVER into the No. 1 community service in Korea, I was really proud of that success and the pressure that comes from knowing everything I was doing would have a great impact on so many users. Now, as I'm working on the development of LINE's fintech services, I hope to create the No. 1 service in the loan sector in Japan, so I can feel that kind of pride again. And I hope that in doing so, I can also help my team feel that sense of pride and accomplishment, too.
Wrap-up
Q

Please leave a final word to those who may be interested in your position.

I believe that developing a global service requires more effort than developing a domestic service—but, at the same time, it also offers a greater opportunity to grow. If you want to experience a great opportunity to really grow, please join us! Especially those who enjoy reading code written by other engineers or those who enjoy the engineering itself, you could be a perfect fit for our department. Even better if you're the kind of person who is focused on the users' point of view and getting all the details just right. I look forward to meeting you soon! :)