Engineering
Charlie Tang / Data Engineering / LINE Taiwan
Charlie joined LINE as a data scientist in 2020. He is like a magician who can transform abundant data into a dynamic dashboard, logical report or modules to provide valuable insights for business enhancement. Today we invite Charlie to unveil the mystery behind the screen and walk us through his life at work!
A quick three-line summary
Charlie is a magician, transforming data into valuable insights to solve business problems.
Charlie's LINE STYLE is "Always Data-driven" & "1% Problem-finding, 99% Solution-making."
LINE is a people-oriented and developer-friendly company!
About work
Q

Please give us a brief introduction on how you transform data into valuable insights.

My task consists of two parts; one is digesting data to resolve business problems and the other is developing modeling to forecast business tendencies. For the first one, usually business units will present their pain points to the planners first, and the planners will have a back-and-forth discussion with the requestors to make sure of the accuracy of the pain points and the expectation of the results. After the request is confirmed, a planner will deliver the case to the data team, and from this phase, I join to digest all the raw data and to detect the most applicable logic and presentation methodology. Most of the time, I use Tableau, Presto, Pyspark, Kepler and Oasis to categorize and array the data to make it organized as a visual report. In that way, members from business teams can easily grasp the insights. In terms of modeling development, I analyze the data accumulated from users' actions to draw from a sketch and gradually depict the pattern. If the pattern can be categorized in a logical way, then I consult with the data engineer to write the code together by following the pattern. Once the prototype is drafted, we will then import several scenarios to evaluate if it can function as our logic and display same pattern. By doing so, we may use previous footprint to project future users' behavior.
Q

As a data scientist, you often face counterparties from non-engineering background. How do you interact with them?

This indeed is a good lesson to learn how to cooperate smoothly with people with diverse mindsets. Since we may think and process information from different aspects, I often use scenarios or storytelling to convey my ideas or proposal to counterparts from non-engineering teams. I found this quite useful because, through a specific case applied to real life, both parties can be on the same page and point out the issue or unknown items more clearly. Through this practice, we can save time making sure that our counterparts have understood my explanation.
Q

What was your most memorable moment at work?

I think 2020 has been an unusual year, and everyone around the world has been affected by COVID-19 in many ways. Therefore, one of the most memorable moments for me was the work from home (WFH) experience, since this is not a usual practice we might encounter. Even though we did not expect to work from home this frequently, from my experience, data teams can still function well and work effectively when we co-work remotely. One of the merits of WFH is I can save so much time on commuting and spend more time dedicating to work. However, it is quite surprising that as time goes by, I started missing those times when we gathered around in the meeting room and wrote our ideas, developing flows on the white board. That interaction is impactful and meaningful.
Q

Please briefly introduce us of your daily work schedule.

I usually arrive to the office around 10-ish and the very first thing I do is fetch the free breakfast, then make a cup of tea. With my classic breakfast combo, I log in to the BTS(Bug-tracking system. A system that developers can track projects status with visualization) to view the progress of my projects and prioritize the day's tasks from the most urgent and important ones. In the morning, I update weekly routine reports; in the meantime, I record the work progress and result on the wiki(Internal working log platform). I support this good habit of knowledge management very much. With this method, all engineers are willing to share their work results transparently and process by studying others' developing experience. As a result, we are able to learn from each other, which reminds me a well-known saying, "Standing on the shoulders of giants." We can go further by collaborating our knowledge. When it's noon, our teammates often have lunch together. During our lunch time, we talk things over and switch to a more restful mood. After re-charging from the break, I choose to concentrate on complex projects since normally I have more complete time frame to explore profound problems. I also reach out to colleagues on the data team in Japan as well, and consult on some technical applications or access information for some specific purposes. At 4pm every Tuesday, I attend weekly data team meetings to keep in sync with my teammates. There are several interesting things in our weekly meetings, one of which is that everyone takes turns to be the host; another is that we also invite colleagues from other teams whose job scopes are related to data. Every participant brings at least one topic to share about the week's results or to discuss an issue. To me, this meeting style is very dynamic and productive; what is even more fascinating is that I can always learn new things or think of fresh ideas from others' lessons. Around the time of the sunset, it is time to wrap up today's tasks – and last but not least, I update the wiki! It is my habit to jot down unfinished and follow-up items; these are important notifications to myself. Finishing another intensive and fully-focused day, a switch-off activity is needed, so I join guitar class on Mondays and go skateboarding with friends every Tuesday night.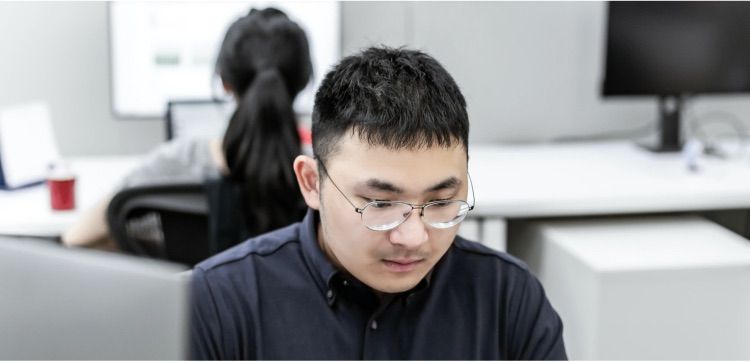 Challenges and failures
Q

I suppose not all of your experiences have been pleasant. Please tell us about any failure you have experienced.

I am a self-motivated person, so I set high standards and expectation for myself. I remember once I was assigned to a task to assist another affiliate businesses to build a model for optimizing users' experience. Initially, I spent much time retrieving raw data and arranging them into a certain logic. After the raw data was categorized, I planned and designed many ways to depict the business scenarios. Finally, a prototype was made and I presented it to my counterpart. This model, however, was not adopted in the end, which was frustrating to me. From the bottom of my heart, I expected my work could be beneficial to others.
Thoughts on competence
Q

What LINE STYLE do you apply in your daily work?

The LINE STYLE I apply heavily are "Always Data-driven" and "1% Problem-finding, 99% Solution-making." Undoubtedly, as a data scientist, dealing with data is the nature of my work. Another LINE STYLE that I practice often is "1% Problem-finding, 99% Solution-making." This also links to my work habits. Once I come across or find a problem, I don't just struggle with what the case is behind the problem. Instead, I start searching all potential solutions right away; after a quick scan, I bring up the most feasible one to explore the problem more deeply.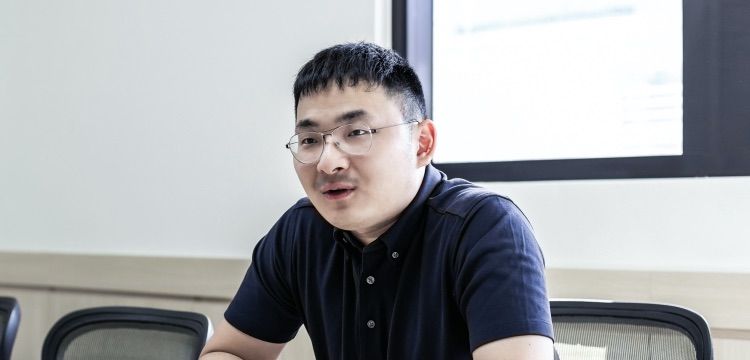 Special experiences at LINE
Q

As a LINER, can you share us your most impressive/ heartfelt moment?

What was very impressive was how LINE itself has developed many useful technical tools and systems; for instance, OASIS is one software tool that I often use, and it was developed by LINE for internal usage. As a data scientist, I believe this working environment is developer-friendly. Additionally, I enjoy the working atmosphere in the data team; whenever I encounter some dilemma, I can always reach out to my team leader or teammates. Brainstorming and discussions with them are like an algorithm re-structuring my ideas and embracing new input. Another heartful moment I would like to share is when the company offers free gift codes to employees. I always use them to buy stickers for friends. I will never forget the surprise and joy on my friends' faces, which made me feel warm and grateful that this small action people can connect people to each other more closely.
Q

Have you joined any company event or on behalf of LINE Taiwan member to attend conference/activities held by other companies?

Most recently I participated in the first half of the LINE Taiwan 2020 townhall on behalf of the data team to share our work with all members, since many are curious about how we function and work to help other businesses. Although, it was conducted via online streaming, it is an unforgettable experience for me to talk in front of the screen with everyone.
Wrap-up
Q

Do you currently have any goals you really want to achieve?

"Where to stumble and where to stand up" – this is the quote that immediately pops up in my mind. From 0 to 1, I want to build a model for business teams to implement. It is definitely rewarding to see how others benefit from your work and this motivates me to enjoy the challenges even more.