Product Planning
Hyunjung Nam / Product Management / LINE Plus
Hyunjung joined LINE in early 2019 with the aim of gaining experience working on larger, international services. Since joining the company, Hyunjung worked on advertisement platform planning for LINE services, automated advertisement screening and more. Most recently, she has been in charge of planning at LINE Creative Lab, LINE's user-created advertising platform. Let's talk a little with Hyunjung and see what she has to say about her time at LINE.
A quick three-line summary
Hyunjung is in charge of planning the creative production platform at LINE Ads Platform.
Hyunjung's LINE STYLE is "Perfect Details — 'good' is never good enough!"
It takes effort to get used to communicating internationally!
About work
Q

Please give us a brief introduction to LINE Ads and the platform of LINE Creative Lab.

LINE Ads Platform, as the name suggests, is in charge of tasks related to increasing the competitiveness of LINE's advertising platform. For the most part, we plan and operate guaranteed and performance-based advertising platforms, prepare advertisement scenarios within the LINE services and plan our strategy for how our service will expose advertising materials to users. We also work on automating advertisement screening and projects designed to increase the sophistication of the advertising products we offer. Of those tasks, I mainly work on planning for the user-created advertising platform called LINE Creative Lab. As the project manager, my role is to set the general direction of the project and tasks, manage the project schedule, plan and develop services in detail, and communicate with related departments, such as the development and design teams, to ensure our work is successful. Advertising materials are an essential element when executing advertisements. As the number of advertisement pages within the LINE platform is increasing, we are also seeing growing demand by users to create and manage creative production, in response to those various formats. Even small advertisers with relatively limited creative production capacity can use the service's design templates to easily modify images, logos, text, etc. to create high-quality, creative solutions. We provide services in connection with the performance-based advertising platform. In the future, our goal is to help improve advertising efficiency by providing additional creative production insights to advertisers based on the performance data generated through their advertisements. In addition, we are thinking about what kind of technical improvements can be made to the advertisement production system so people can produce content more easily — and we'd like to see if we could connect these improvements to other LINE services which use images and video content.
Q

Briefly tell us about your work schedule.

It is constantly changing, but one task that I do every day is to respond to queries from the other teams we work with, such as the development and quality assurance (QA) teams. Since development and platform planning must work together organically to create a product, it is very important that we all be aligned in how we understand things. We work closely with others within our team and with other teams as well as with teams in other countries, sharing issues and plans through weekly meetings. In addition, the business team, which is most in contact with users, gives us feedback on the areas that need improving and often asks for data analyses. I am constantly thinking about how to improve our platform while responding to those requests. My role is also to cooperate with people in charge of the development, design and QA teams whenever an issue or point of improvement is spotted.
Q

Please tell us about a particularly memorable moment at work.

The most memorable moment for me was the day when the service first launched. It was the first time for me to create a service from the beginning, so it felt very special. In particular, I often think about all the struggles that I had experienced leading up to the launch, so I'm very grateful for the engineers who participated in the project and the people from the overseas departments. The most interesting part of working at LINE is being given the authority and responsibility to lead my projects based on trust in each individual's competence. Through this project, I gained the confidence that I could do even better on the next project, recruiting for the different parts and doing the communications by myself.
Q

Among the various responsibilities of the platform planning team, what do you think is the most important part as a planner of LINE Ads Platform?

As advertisements account for a large portion of media revenue, it is very important to clearly understand and coordinate the needs of the various stakeholders, such as the services on which advertisements are displayed, advertisers, users, and business teams. For example, there can conflicting opinions about the advertisements advertisers want to show, the principles for maintaining the service quality, and the business team that needs to achieve results. Since the needs of the stakeholders are so different, it is necessary to carefully coordinate their opinions and come up with the best solutions. Also, since our service is used globally, it is very important to localize it to meet the needs of each country. Beyond simply translating languages, we often make adjustments that are appropriate for local markets by checking country-specific data or seeking feedback from local users through local representatives.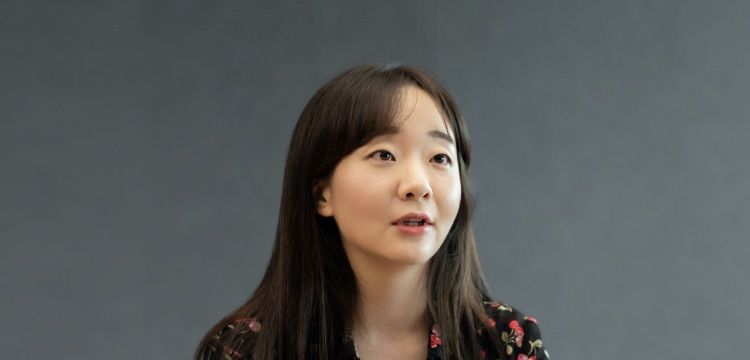 Challenges and failures
Q

Everyone faces some challenges and setbacks at work. Please tell us about a failure you experienced.

I think many planners can relate to this, but no matter how thoroughly you prepare, errors and bugs are bound to occur. In the process of updating services, when creating new functions or improving the existing ad-selection process, unexpected issues often arise no matter how thoroughly you perform your quality checks. For example, the system may go down temporarily, or you may fail to account for an exceptional case when the advertiser enters a wrong setting in a new feature. Although we quickly develop and implement preventive measures whenever an issue occurs, I feel very sorry to the persons in charge of a business if the advertiser raises an issue or there is a problem with profitability in the meantime.
What do you need for success?
Q

What does a person need to do well to succeed in your kind of work?

Since my role is to manage the process of producing a service, I think the ability to set the direction and scope of a project and the ability to understand how a service will be used are both important. In addition, I think it is important to have the ability to cooperate with other teams and add items to the usage process to create high-quality services. The LINE STYLE item that I think is important is "Perfect Details," in particular the instruction "What makes a difference are the details — 'good' is never good enough!" I think meticulousness, the ability to pay attention to tiny detail, is most important. Since engineers develop services based on the elements planned by the planner, it is important to check that nothing necessary is omitted and that every eventuality and unexpected user behavior is accounted for. Rather than thinking, "This should be good enough," I make sure I use all the time I have to make sure I didn't miss anything and whether the current state is the best plan I can come up with before putting it into action.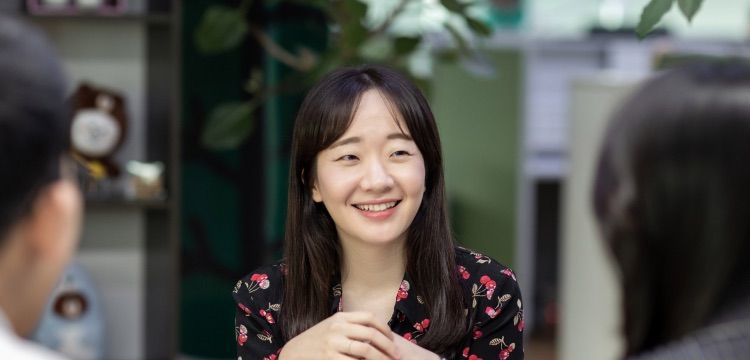 Special experiences at LINE
Q

Is there anything about the culture of LINE that you'd like people to know?

LINE has an event for each team to share with projects with the rest of the company. At my previous job, I found it was difficult to get to know what other teams were working on; however, at LINE, it's easy to learn about the company-wide directions. To give a small example, if there's anything going on at LINE that's creating a problem for you or if you need to find someone in charge of a particular task, you can use the LINE CARE channel to quickly resolve the problem. It is great to be able to solve an issue or inconvenience so quickly so that you can go back and concentrate on your work.
Q

Was there anything that you found hard to get used to?

Since there is a lot of international communicating always going on, having meetings with interpreters was a little awkward for me at first. Connecting with multiple global offices was quite new to me, and attending meetings with interpretation devices also took about a month to adjust to. Of course, now I'm totally comfortable with all that. I also have learned the know-how to summarize my meetings to make sure everyone has understood everything. In addition, I needed some time to get used to working with people in different languages. There were some cases when the persons in charge produced something unexpected even though we thought we were on the same page. Again, I am learning several ways to prevent this kind of situation, for example, creating visual materials for things that are prone to miscommunication, and double checking with each other to make sure everyone is on the same page, and so on.
Wrap-up
Q

Do you currently have any goals you truly want to achieve?

I want to expand the service that was recently launched so that it can be applied to other projects. The service is currently only being applied to some services within LINE, but we are going to try to apply it to other services that require more types of advertising, such as LINE's shopping business.
Q

Lastly, please say something to those who may be interested in the job you are doing.

Our team is comprised of people who are proactive about learning new things and completing their projects meticulously with a strong sense of responsibility. Also, when working on a project, sometimes things stall while other times the situation changes rapidly, but I think there are a lot of things to learn because our team is very flexible and can change directions as needed. The reason I was interested in LINE from the beginning was because I was interested in running a global service with great colleagues. I think anyone with the same goals and interests will be satisfied here. I think it's a great opportunity for those who want to take charge and lead!